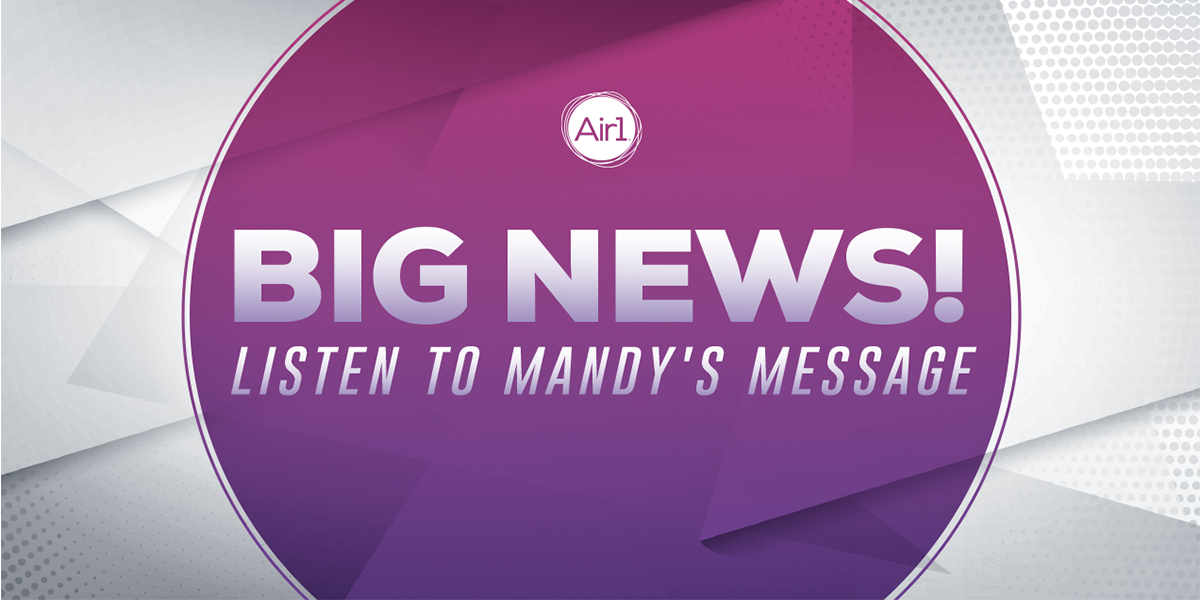 As an Air1 listener, you're a part of the Air1 family…we share life together, we pray, we worship through it.
And now Mandy has a special message for you about some exciting changes that are happening starting today.
Check out the full details on the new lineup on our DJ Page.