Posted on Sunday, Oct 03, 2021 by Elevation Worship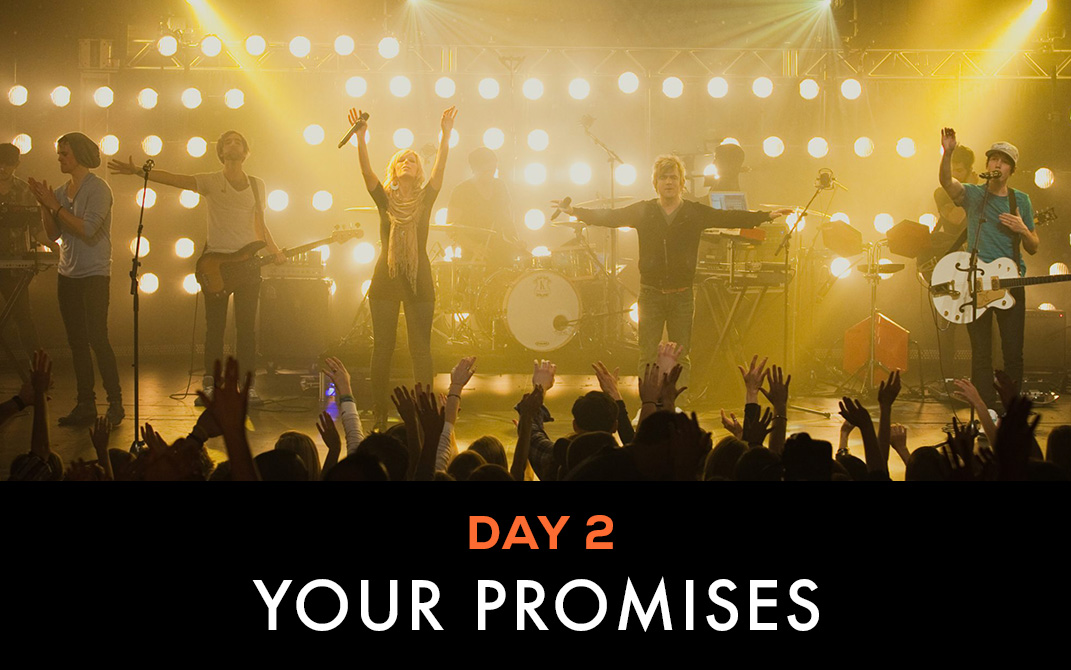 DAY TWO || YOUR PROMISES
It's easy to make promises. But the work comes in keeping our promises.
We often make promises based on how we feel and what we see in any given moment. When it comes time to deliver on that promise, far too often our moods and feelings can be drastically different from the moment we made it.
"Your Promises" is a prayer to remind our spirit that our hope is built on the promises of God, which He always keeps.
It doesn't matter what I feel
It doesn't matter what I see
My hope will always be
Your promises to me.
LISTEN NOW: Your Promises (LIVE)
Feelings are fleeting. Emotions can't be trusted. Circumstances are always changing.
But our God stands firm through it all, offering us a hope that will never fail.
God will make this happen, for he who calls you is faithful. - Thessalonians 5:24
---
Elevation Worship began in 2006, when pastor and songwriter Steven Furtick was just launching Elevation Church in Charlotte, NC, he and his worship team began writing songs and eventually started releasing albums to the general public. His vision was to create a strong, unifying worship culture that made a place for people to connect with God.
Article reposted with permission from Essential Records