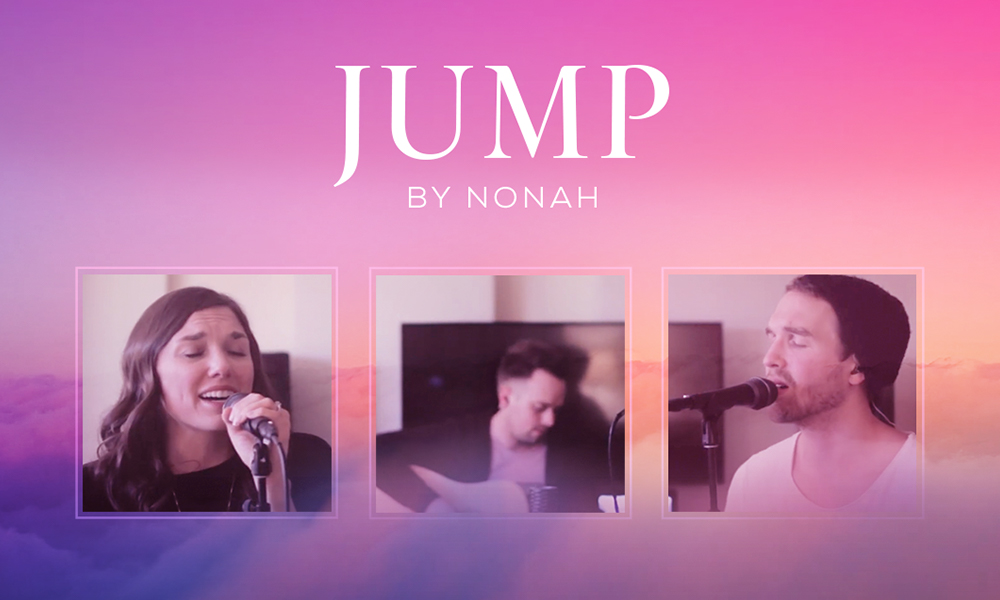 "Meet me in the free fall
I know you're faithful
You come and rescue me"
LISTEN: The Official Lyric Video Now!

"We wanted this song to be an encouragement to anyone who is facing the unknown and taking a leap of faith," explains singer, Callie. "Oftentimes following God means leaving what's comfortable behind and embracing the 'free fall'. 'Jump' is a reminder that Jesus always meets us when we step out and choose faith over fear."

CHECK OUT: Behind The Song Story Here:
About The Artist
Comprised of husband and wife pair Wes & Callie Strunk along with producer and multi-instrumentalist Nate Johnson, @Nonah is a pop worship band pursuing God through writing and creating music.