Posted on Thursday, Mar 04, 2021 by Air1 Staff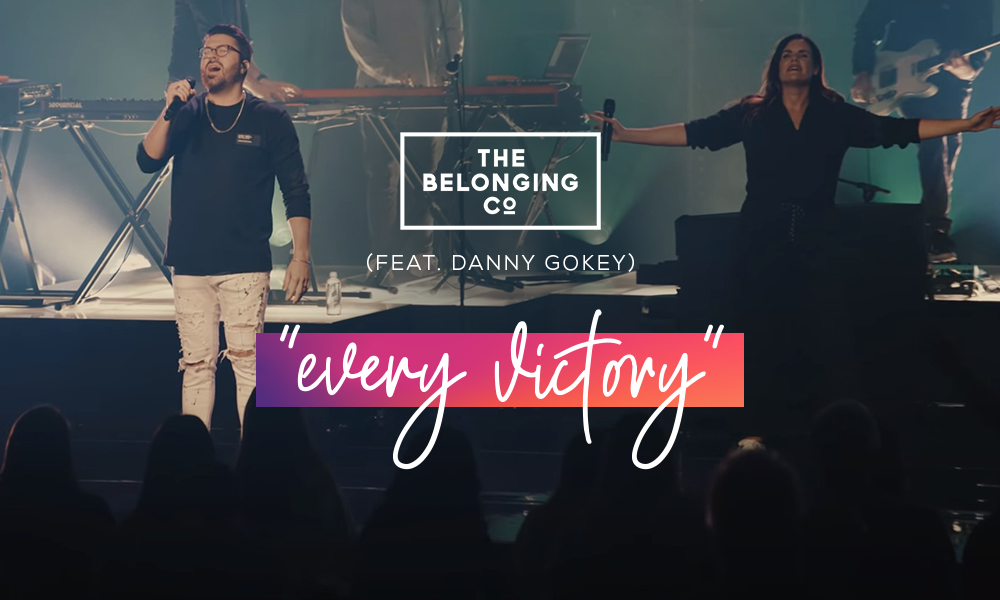 "Oh, the battle is the Lord's
Oh, the victory is Yours"
WATCH: The Official Live Music Video Now!

"Every Victory (feat. Danny Gokey)," is a bold declaration that we are not fighting for victory, we are worshipping from a place of victory. Every battle belongs to the Lord, every victory is secured in the name of Jesus, and what we do in the midst of it all is lift our hands in worship and His power is revealed." - Recorded live at @The Belonging Co Conference in Nashville, TN.
"What battles do you need to declare Victory over in your life today?" - @Danny Gokey



About The Artists
The heart of The Belonging Co is that every song released would empower both individuals and the collective body of Christ to encounter God through worship and experience the freedom that comes through knowing Jesus.
The Belonging Co's worship team has released two full-length albums: 2017's All The Earth (Live) and 2019's Awe + Wonder (Live). The most recent single release, Every Victory (feat. Danny Gokey) is now available worldwide. The Belonging Co music features worship leaders Cody Carnes, Kari Jobe, Natalie Grant, Danny Gokey, Mia Fieldes, Meredith Andrews, Andrew Holt, Hope Darst, Daniella Mason, Maggie Reed, Sarah Reeves, and Henry Seeley.
Danny Gokey first caught the attention of the nation on "American Idol" season 8. With his sophomore album, Hope In Front of Me, Danny focuses on redemption and starting over.
"It has been a gratifying process to be able to share the parts of my story that many people may not know," he says. "My hope is that people can find a part of their story in mine and that it will inspire hope in others. There are new beginnings. You can recover after a devastating loss. Your past does not have to define you or your future. And the greatest part of my story is that helping others brings healing to you and those you help."