Posted on Sunday, Oct 24, 2021 by Katie Clinebell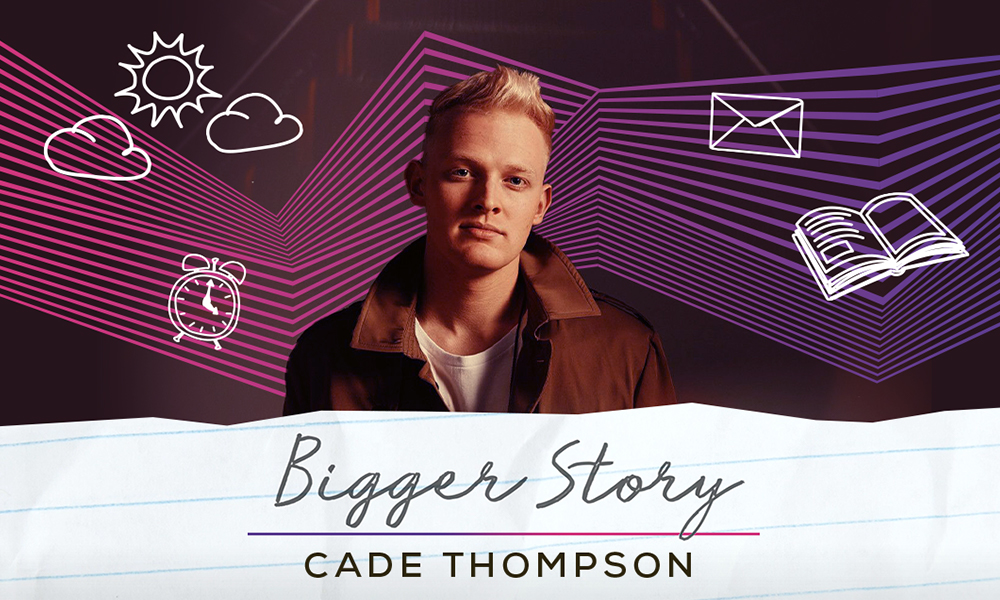 Cade Thompson Helps Listeners See God as Author and Hero in "Bigger Story"
"There's a bigger story
With a better hero
It's got a greater ending
It's something only He knows
And the best news
Is you don't have to
Always be stronger
Than whatever comes at you
You're in a bigger story
You've got a better hero"
Using the resonance of story to speak to a questioning soul, @Cade Thompson encourages listeners with the Truth that the narrative they are living is bigger than what they are experiencing. He relieves the listener of the burden of being the strong, impenetrable hero responsible for creating a magnificent ending by positioning Jesus as the hero responsible for the end of the story. No matter what circumstance the listener finds themselves in, they can rest knowing that the story of their life will be greater than they can ever imagine. Thompson reaches listeners with a message that transcends circumstance and orients them on God's provisional goodness.
LISTEN NOW: Cade Thompson "Bigger Story" Official Lyric Video
Thompson delivers a masterfully blended vocal performance that is easy to listen to and filled with conviction about the words he is singing. He gently yet strongly urges the listener to remember who God is as he positions Him as the author of the best story ever created. Thompson relates to the listener's propensity to be the commander of their own destiny -- to be the explorer that charts the map that explores the adventure of their lives. But if the listener and Thompson are anything like me, the pressure to be the determiner of my own fate often leaves me anxious, exhausted, and hopeless. Thankfully God's Truth is different from the pressure we place on ourselves to be the hero of our stories as He promises to rescue us and lead us along the best path for our lives.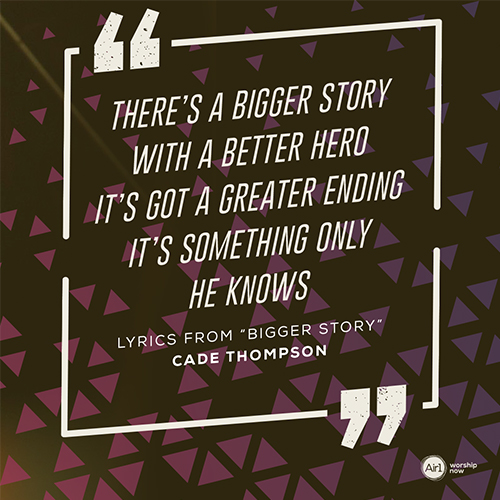 With synth and guitar instrumentation that drives the listener melodically with the same consistency as the lyrical messaging, Thompson ushers listeners into a driving bridge that promises them that even through everything they've seen, the best is yet to come.
"When you look at your mistakes and it's got you askin'
Why does God just let it happen
You'd rather be the author
Of your own life
But can't you see how much you matter
See His love in every page and chapter
If only you could realize"
"Bigger Story" serves as the title track of Thompson's debut album "Bigger Story" which was released in September 2021.