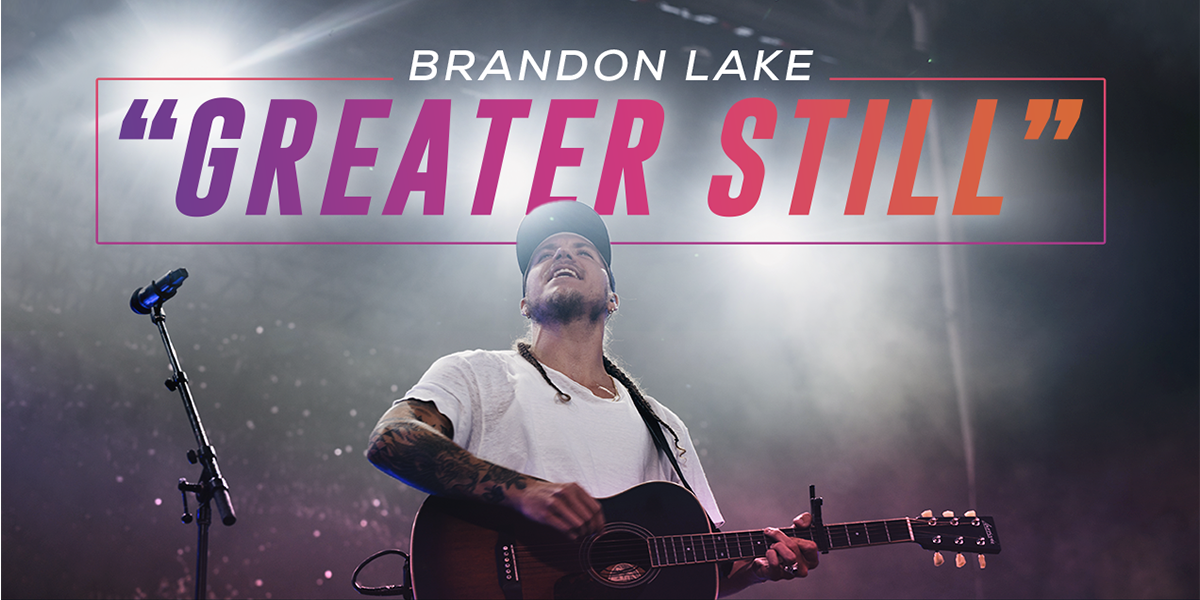 "My shame was wide
Your arms were wider
My guilt was great
Your love was greater still"
When we look at all of our mistakes and shortcomings, they can seem so big; like they are too great to forgive or forget. We have all made mistakes and we all carry sins that seem too vast to conquer from our limited perspectives. While our sin might look big to us, we forget that God's love is boundless. @Brandon Lake's "Greater Still" reminds us of this amazing truth, declaring that while our shame might be wide, His love and grace will always be bigger than any sin that threatens to crush our spirits with shame and doubt.
WATCH NOW: Brandon Lake "Greater Still"
"Greater Still" begins softly, as light guitar strumming and piano playing accompany Lake's vocals. Lake declares that in his lowest moment, he had expected to receive disappointment, but God only gave him love. As the song's energy builds, Lake brings out a home-grown yet powerful worship sound out of the song, as he proclaims that God's grace is wider than his sin, and the love of Christ is greater than any other power in existence.
No matter what we have done, we do not have to fear that God's love will diminish. His great love for us conquers any sin or shame that might try to block us from reaching Him. This song reminds us that the redemption of Jesus is absolute. No sin can ever separate us from His unending love now that he has brought us out of the darkness. His love is still greater.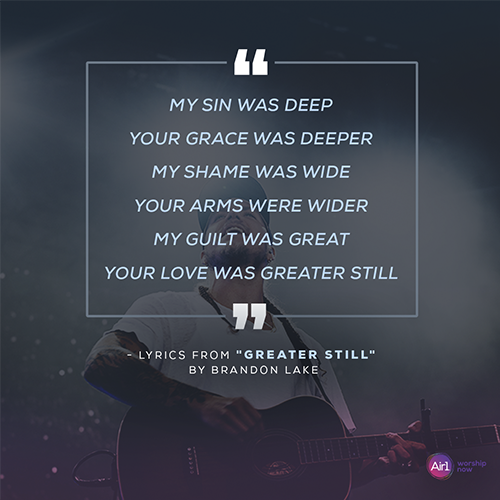 "Greater Still" was released in August 2022. Brandon Lake reveals the intention behind his latest songs, saying, "I believe it's important that we are real, honest, and raw about the mental battles we face-that we bring them into the light so God can remind us of who He is and who we are. I believe we need honest songs, but we also need warfare songs to come against those attacks that try and keep us from being everything God wants us to be and from living truly free."