In an encouraging gesture to honor university employees who continue to keep operations going on-campus, as others work from home, Cedarville University in Ohio produced this short 'we appreciate you' video.
"We have many incredible people serving at Cedarville University. These photos show a representative group that includes many others whose desire to serve Jesus and our students has been shining through during this difficult situation," said Thomas White, President. "It takes all of us working together to accomplish our mission of academic excellence and intentional discipleship in submission to biblical authority."
"We Are One In Christ"
In the video, Cedarville shares this biblical message about the importance of everyone's role: "The body is a unit, though it is made up of many parts; and though all its parts are many, they form one body. So it is with Christ." - 1 Corinthians 12:12
(Editor's note: This serves as a reminder for us all to show appreciation for those helping and sacrificing as the pandemic continues; perhaps those braving it at work, grocery clerks, city employees, postal workers… there are a lot of people continuing to make everyday life do-able.)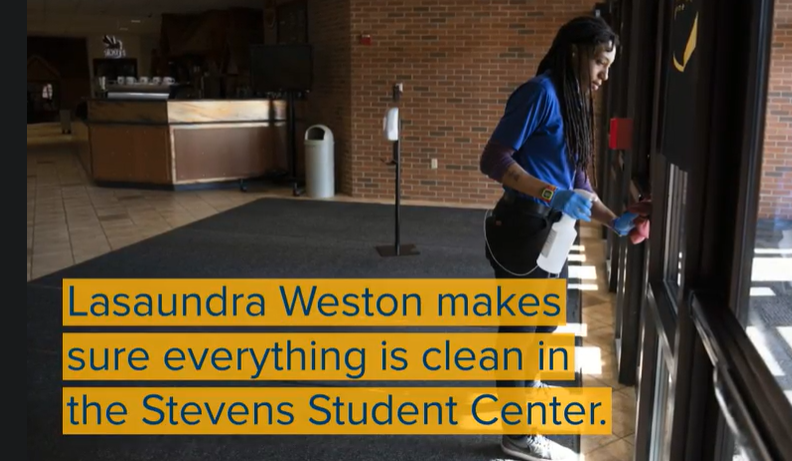 Located in southwest Ohio, Cedarville University is an accredited, Christ-centered, Baptist institution with an enrollment of 4,380 undergraduate, graduate and online students in more than 150 areas of study. Founded in 1887, Cedarville is recognized nationally for its authentic Christian community, rigorous academic programs, including its Master of Divinity program, strong graduation and retention rates, accredited professional and health science offerings and high student engagement ranking.