Gold medalist and superstar track athlete Morolake Akinosun shares her story of triumph what could have been a career-ending injury to becoming the third-fastest female runner in the new White Chair Film from global storytelling organization, I Am Second. Her comeback was not just about rebuilding her physical body, but discovering and strengthening her true character and identity.
"All of the sudden it was all stripped from me. I didn't know who I was."
Currently training to represent the U.S. in the 2021 Games, Morolake is a 2016 Olympic 4 x 100 meter relay Gold Medalist, four-time NCAA champion and 25-time All-American.
"So I love speed. I love driving fast. I love doing everything fast," said Akinosun in the film. "One of my good friends used to tell me I moved so fast through life that I couldn't control it."
In the film, Akinosun describes how every athlete has that one moment that defines not only their career, but also their life. Her moment came on Jan. 27, 2018, as Akinosun ran into a wall when stopping at the end of a race and completely ruptured her Achilles tendon. Discovering the injury's potential to be career-ending, she struggled to understand her true purpose.
"I had always been the person who would be introduced to others as she is really fast; she runs track. That was always the adjective or description after the introduction of me. I liked being that person. All of the sudden it was all stripped from me. I didn't know who I was," said Akinosun. "I was angry at God because I thought running is what I was supposed to be doing."
Akinosun found a community that had two things in common – a love for game nights and love for Jesus Christ. The game nights led to Akinosun, for the first time in her life, realizing the power of surrounding herself with a prayerful and positive community – one that helped her realize while she could still be a runner and she could still be fast, she was also much more than that.
"I realized that my injury didn't mean I had changed or that God had shifted His plan for me," Akinosun said. "It just meant that I had to go through a little bit of something first."
To watch Akinosun's full White Chair Film, visit iamsecond.com/film/morolake-akinosun/.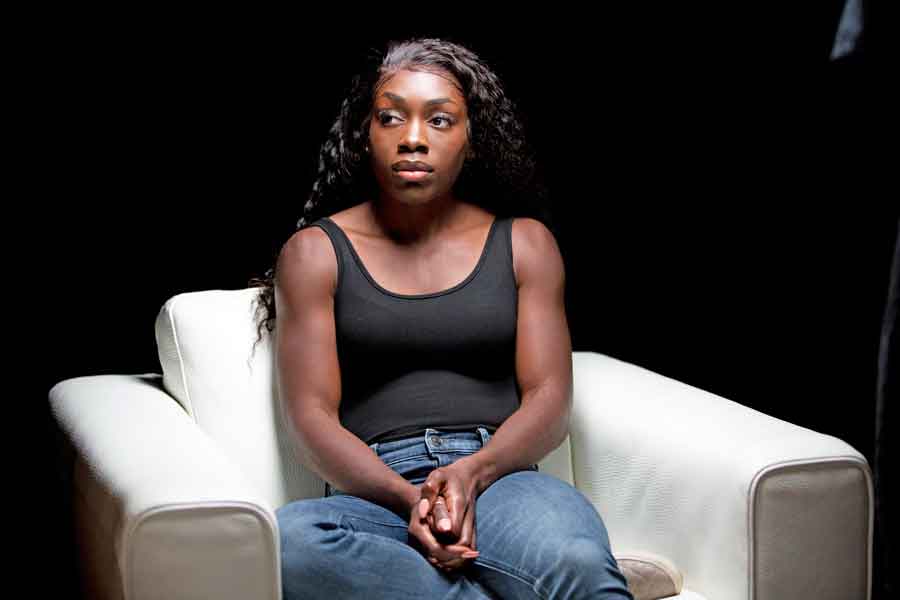 About I Am Second
I Am Second is a non-profit launched in 2008 that ignites hope and inspires people to live for God and for others. Its website, iamsecond.com, features written and film-based stories of more than 100 athletes, actors, models, musicians, cultural influencers and everyday people who have stepped in front of the camera and declared, "I Am Second." For information, visit iamsecond.com.