(Charlotte, North Carolina) Meredith Ard and her husband Kenny were thrilled when they found out that they were pregnant for the second time.
"Much to our surprise, we were expecting twins," Meredith shared.
They had no idea that things were about to take a difficult and unexpected turn.
Rather hear the story? Click here.
At a routine ultrasound visit, the tech had difficulty finding the second twin. Because of a rare medical issue (twin-to-twin transfusion syndrome), the second baby, Sawyer, was so small that he was hard to see.
He wasn't getting enough nutrition.
The doctor gave Meredith a very tough choice--to terminate the pregnancy immediately and lose the babies or to stay pregnant, put her own life at risk and have an emergency surgery.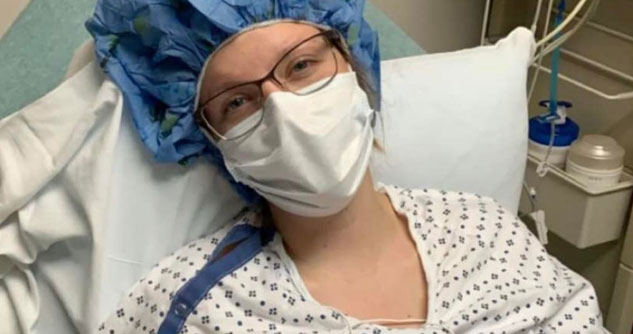 Confident in their faith in God, Meredith and Kenny made the decision to have the surgery and stay pregnant as long as possible to allow the babies to continue to grow and develop.
Meredith said she was awake during the surgery and prayed out loud the entire time.
She said she was "literally just crying out to God and saying please God, guide these doctors' hands as they are performing surgery on my babies."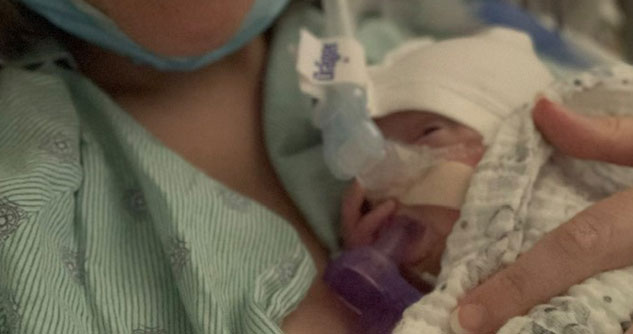 At an extremely premature 22 weeks, Meredith delivered her babies.
Sawyer and Sutton had to be incubated and on ventilators to help them breathe. She credits the medical staff at Prisma Health Richmond (South Carolina) for deeming her babies worth saving at 22 weeks.
Many hospitals don't consider a baby worthy of life-saving measures until 24 weeks, as they're not deemed viable--able to survive outside the womb--until then.
Read more about efforts to raise awareness about treating babies born at 22 weeks here.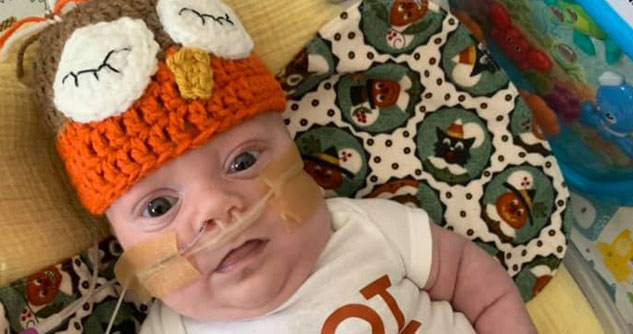 Sadly, Sawyer passed away after 13 hours.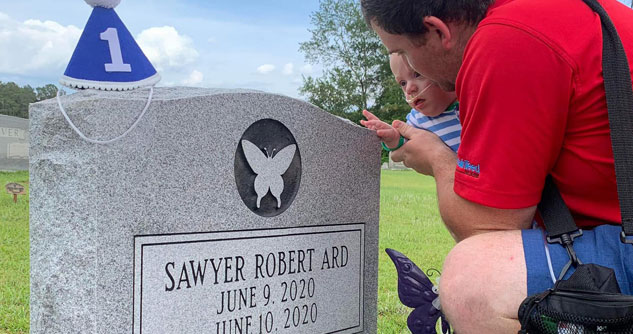 Meredith says although she and her husband are incredibly grateful for Sutton's recent first birthday, it was bittersweet as she grieved the loss of his brother.
"I don't question God but I still question what life would have been like...but at the same time I know how fortunate I am to actually have a baby because there are so many parents out there that are trying..." Meredith shared.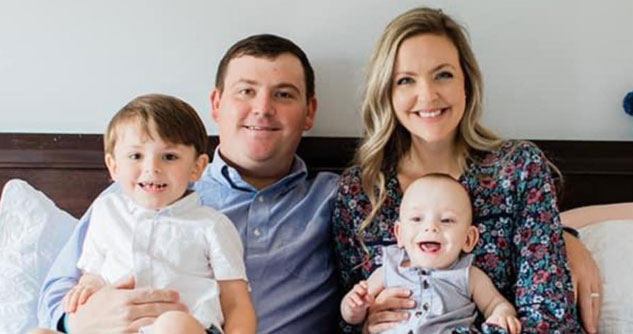 Sutton is thriving now and just recently began to eat on his own. To give back, Meredith has organized a support group for parents in neonatal ICU and has raised funds for gift cards, Christmas baskets and lots of children's books.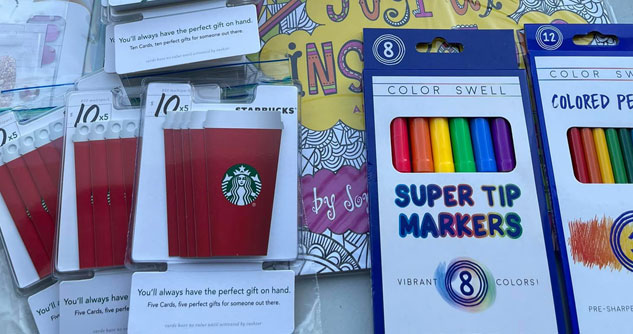 Books are especially important because while a parent can't usually hold their premature baby when they're in the NICU, they can read to their child out loud.
The sound of a parent's voice is very comforting.