In hopes to promote youth empowerment and unity, the city of Sioux Falls, SD, is getting ready to host its first ever city-wide community youth event known as the Z8 Initiative Community Worship Night, which is held at the Sioux Falls Convention Center on Friday, May 7, 2021. This is a collaborative event between local churches and ministries to ignite and unite all youth groups (specifically targeting middle and high school age students) in the Sioux Falls Greater community. It also involves a partnership with the 2021 Christian Homeschool Conference of South Dakota, who will be hosting their 15th annual event during the week.
Special musical artists include Phil Joel, Cade Thompson, The Student Dudes, Tyler Duffy, Steven Malcolm
Students who attend this event on May 7th can expect to see moments of high energy through a positive message that focuses on Biblical and sound truths and ultimately aimed to impact the teens throughout the region. Coordinators involved in planning the event expect to see over 100 churches and ministries come together for the purpose of worship and unity. Through the musicians, speakers and BMX athletes from Sioux Falls and around the world, students will hear student testimonies and encouragement to help them face many obstacles in today's culture such as dealing with change and loss through the COVID-19 pandemic, everyday struggles of growing up, teen suicide, family dynamics, bullying, etc. This event was also aimed to shed light into how the community worships and fellowships together while also being encouraged to actively participate and engage in conversations.
So how did this idea come together? It began with a vision from a local high school student named Katana Thompson who wanted to be a part of something to encourage her peers through using student testimonies and community worship. Thompson shared this idea with CEO and Evangelist Josh Brewer of LifeLight, who helped put together a team of individuals to coordinate event details. This is where the community worship experience came to life. "I wanted to be part of a movement with other youth in our city who are passionate about sharing the gospel of Jesus to those around them and who are also intentional about creating unity within youth groups and ministries," said Thompson.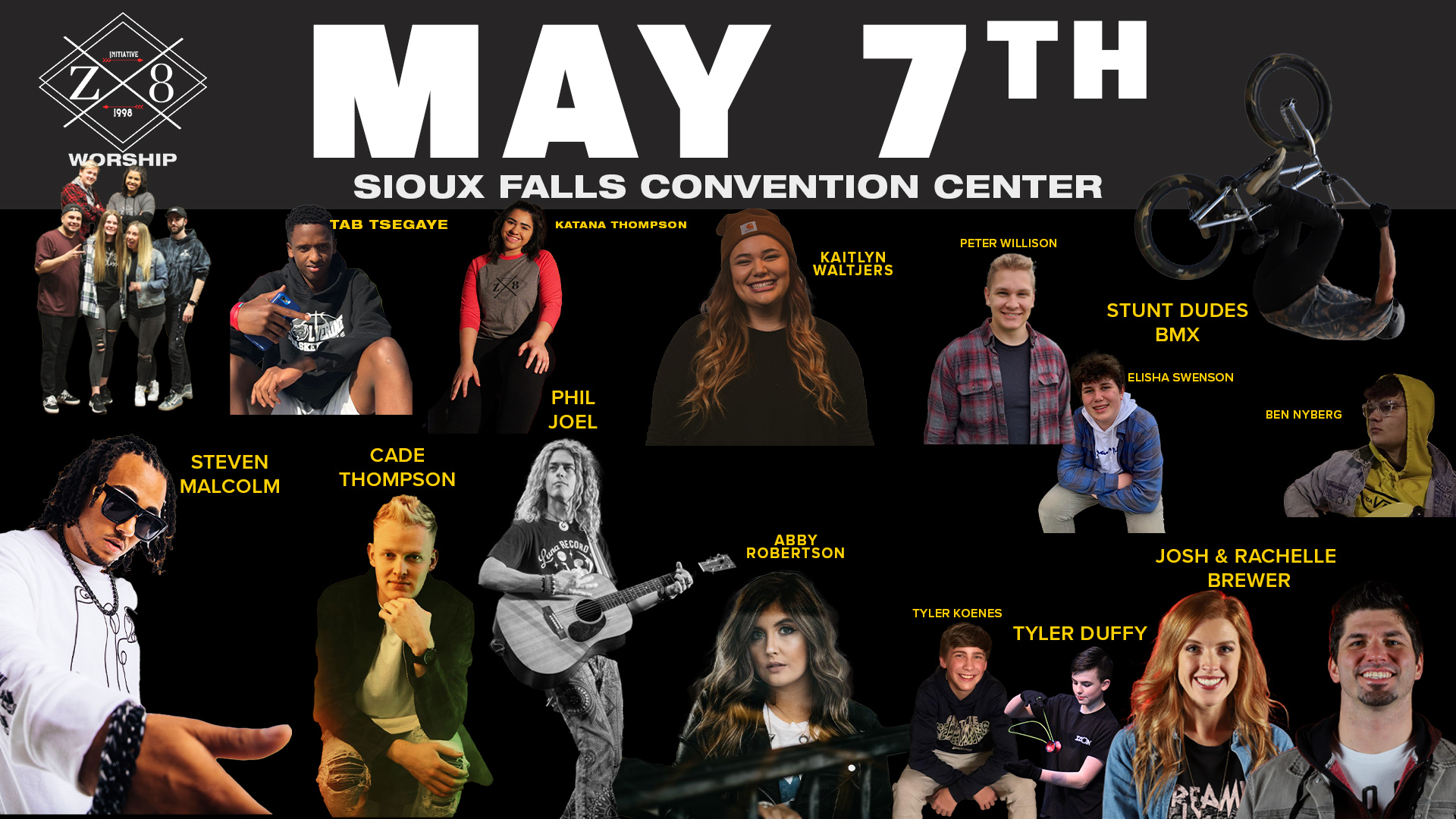 The Z8 initiative is a ministry of LifeLight as was created to equip and empower Generation Z to reach their own generation through a variety of platforms including: concerts, tours, festivals, devotions and mentoring opportunities with social media. The name was motivated through research by various sources, which shared how Generation Z contains an 8 second attention span. The ministry recognizes and is responding to the facts on how this generation has an 8 second filter; a filter that searches for the melody of truth and love; 8 seconds to introduce students to the love of Jesus Christ. Thompson was recently brought on as the Z8 Initiative Coordinator who continues encouraging the mission to "awaken a world changing initiative to bring about unity and make Jesus known through youth worship events in the community." The goal and intention moving forward is to host multiple worship events in the Sioux Falls community throughout the year.
Sioux Falls residents who have additional questions about this event or would like to volunteer may fill out a contact form on the ministry website here or contact Grace Brink at 605-338-2847. Concessions will be available upon purchase. Financial support is also appreciated in order to cover the cost to host this event here.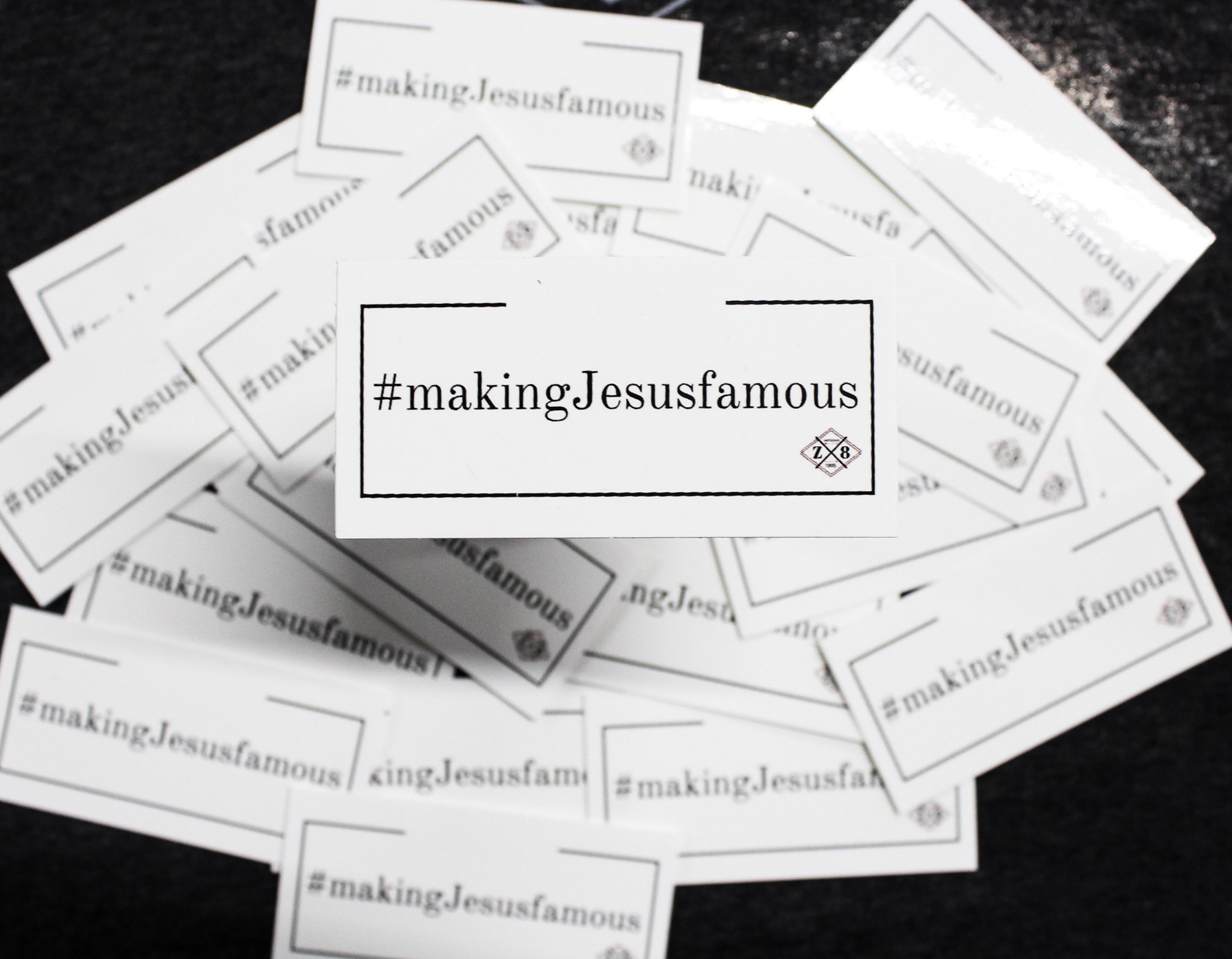 Read more about the ministries vision here or RSVP directly to this event on the Z8 Initiative Facebook page here.