As the National Football League (NFL) approaches playoff time, American football fans are already thinking about the next major sporting event: Super Bowl LVI on Sunday, Feb. 13, 2022, in Los Angeles.
Museum of the Bible is pleased to announce its partnership with Athletes in Action as the official national title sponsor of the 35th Super Bowl Breakfast on Saturday, Feb. 12, 2022, in Los Angeles. The annual event, which is sanctioned by the NFL, unites fans and football legends for a morning of prayer, celebration and the presentation of the 2022 Bart Starr Award ahead of the big game.

The 2022 Bart Starr Award winner is Russell Wilson, quarterback of the Seattle Seahawks. Wilson joins a legacy of Bart Starr Award winners, including Peyton Manning (2015), Ben Watson (2018), Drew Brees (2011) and Derrick Brooks (2004), to name a few.
The prestigious Bart Starr Award is the only award, other than the Pro Bowl, that is voted on by all NFL players. The award honors the recipient's outstanding character and leadership at home, on the field and in the community."Since 1988, the Super Bowl Breakfast has brought together sports stars and influential leaders in every Super Bowl host city," said Harry Hargrave, CEO of Museum of the Bible. "We are thrilled to serve as the national title sponsor for this event. Many of football's biggest names draw strength from the Bible, so we're excited to share more about how the Bible has had a powerful impact on these athletes."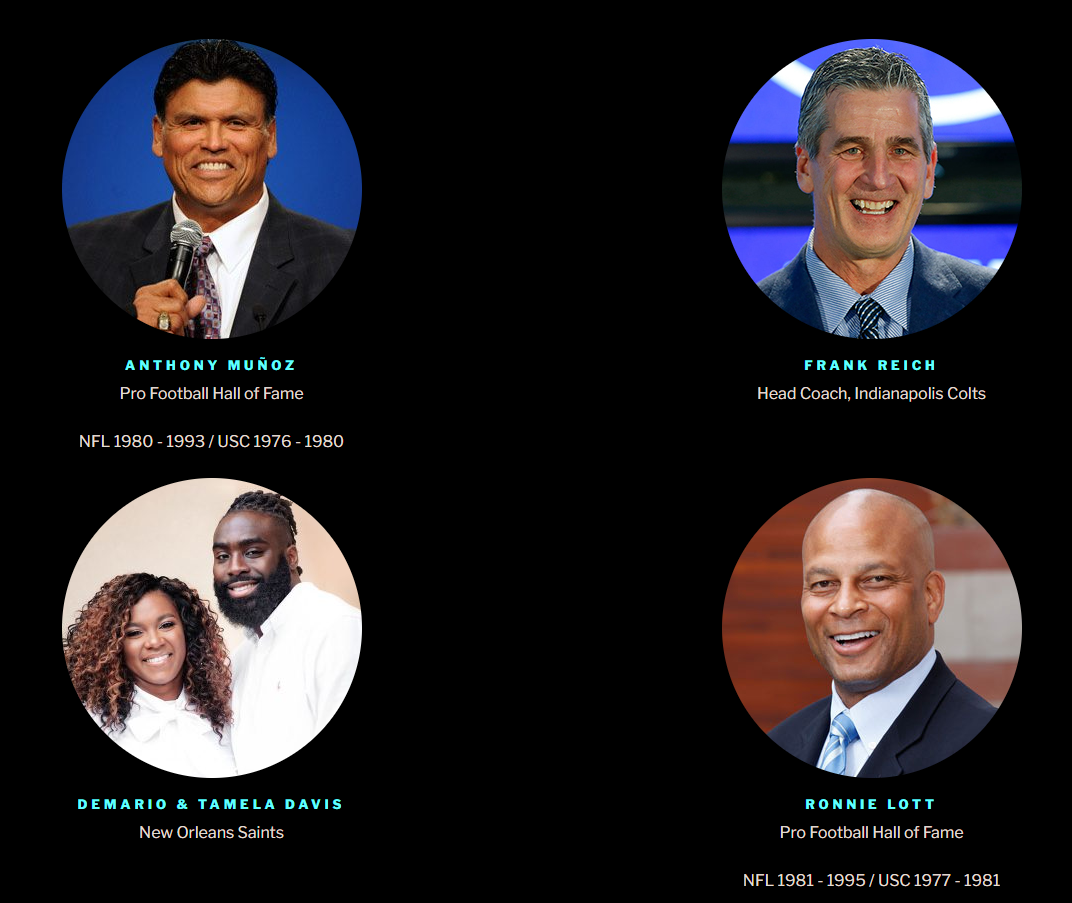 The 35th annual Super Bowl Breakfast will be held in person at the JW Marriott LA Live from 8 a.m. until 10 a.m. (PT) and will feature Coach Frank Reich of the Indianapolis Colts, Pro Football Hall of Famer Anthony Muñoz, Pittsburgh Pro Football and UCLA Athletics Hall of Famer Carnell Lakeand and 2021 Bart Starr Award recipient and linebacker for the New Orleans Saints, Demario Davis, as keynote speakers.
"As a former winner of the Bart Starr Award, it means a lot to me to serve as an ambassador for the Super Bowl Breakfast," said Pro Football Hall of Famer Anthony Muñoz. "This year's program will be extra special for me because it's going to be in Southern California where I was born, raised and played my college football career at USC."
In addition to being held in person in Los Angeles, portions of the Super Bowl Breakfast will also be available for viewing on Athletes in Action's Facebook page and YouTube channel. For more information about the Bart Starr Award, the Super Bowl Breakfast and to purchase tickets, visit SuperBowlBreakfast.com.
Museum of the Bible is passionate about the history of the Bible and faith in American culture, including sports. Guests are invited to explore the museum's "The Impact of the Bible" exhibit to learn more about how the Bible has influenced politics, sports, music, celebrities and more.
More information on Museum of the Bible is available here.
And here's some additional background on Russell Wilson, committed Christian, who is very involved in helping his community:
Russell Wilson of the Seattle Seahawks is the winner of the 2022 Bart Starr Award for outstanding character, integrity and leadership on and off the field. Wilson was selected by his peers in the NFL.
Wilson attended Collegiate School, a preparatory school in Richmond VA, where he was a three-sport athlete in football, basketball and baseball. In football, he was a quarterback who was named an all-district, all-region, all-state player. He attended NC State and the University of Wisconsin where he ended his collegiate career at the 2012 Senior Bowl.
In 2012, Wilson was selected by the Seattle Seahawks in the third round of the NFL Draft. He was an 8-time Pro Bowl selection, NFL passer rating leader in 2015 and NFL passing touchdowns leader in 2017. In 2013, he led the Seattle Seahawks to victory in Super Bowl XLVIII.
Off the field, Wilson and his wife, Ciara, started the Why Not You Foundation and the Why Not You Academy, a non-profit high school dedicated to fighting poverty through education, empowering youth to lead with a why not you attitude. As a child, Russell's father challenged him to approach life with a "why not you" attitude. Through his Foundation, Russell intends to share that attitude by encouraging and challenging today's youth to embrace opportunities, overcome obstacles and make a positive impact throughout their lives.
In partnership with Safeway and Albertsons, Wilson launched Immuno Heroes, a new campaign that will raise funds for Seattle Children's Therapeutics, a leading immunotherapy program. Immuno Heroes, a super-hero inspired campaign to raise funds for research and provide groundbreaking treatments for children with cancer. He also helped raise over $10 million for Strong Against Cancer.
In 2020, he received the Award of Excellence by the Vince Lombardi Cancer Foundation for his contributions to cancer research and support. Also in 2020, he was named the Walter Payton Man of the Year which recognizes the best of the league's humanity off the field.
Wilson is married to Ciara and they have three children – Future, Sienna and Win.