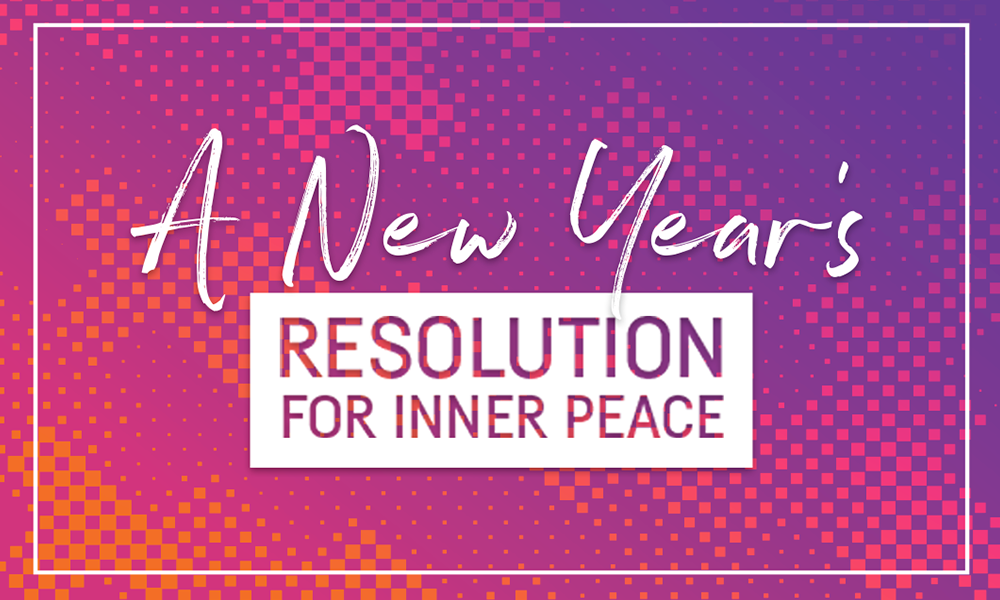 Do you remember those school assemblies where an outside speaker would come in and talk about an issue that students were facing?
I can remember hearing multiple talks (both at school and church) about peer-pressure. That hyphenated word was symbolic of the threat posed by the insecurity of an identity-forming season where our friends' opinions hold outsized influence in our lives.
Looking back, it's funny how much we let the opinions of others we really didn't like, and don't even talk to today, shape our decisions, behavior, and self-understanding.
As I've grown up, I've discovered something surprising. Peer-pressure isn't just an adolescent issue; it's an adult issue too. While peer-pressure was an in-person and through the halls reality as a teenager, now comparison, envy, and social-pressure happens online.
While we are older now, the temptation remains to change ourselves to fit in, gain approval, experience acceptance, and strengthen our sense of self-worth. Even as the new year begins, our scrolling invites us to make the changes others are promoting.
We often ask ourselves the following questions in the first few weeks of a new year.
"What should I change to be like those I admire?"
"What could I change to get what they have?"
"What would happen if I did what they did?"
"What might I feel like if I wasn't insecure any longer?"
For so many of us - believers and not-yet believers, Jesus-followers and Jesus-rejecters - we share the same struggle. We're living from moment to moment without a sense of security when it comes to our self-worth.
All too often, we're basing our lives on the influence of people we've never met, the image of people whose lives we don't fully see, and the expectations of people who are not God. This path can lead us to depression, despair, and even debt. As someone once said, "We're buying things we don't need with money we don't have to impress people we don't like."
If you are beginning to see this unhealthy pattern in your life, you're not alone. Last year, Instagram introduced a new feature enabling you to set a reminder to take a break from the app. Facebook had a whistleblower testify before Congress about the danger of their social network. Apple's newest operating system for the iPhone includes more robust screen time monitoring and tools to help manage usage. These companies are seeing firsthand the bad fruit which is being harvested from their systems.
Truthfully, social media can fuel a spirit of comparison within us. We often use a medium designed to connect us to compare ourselves to each other instead. Without awareness and intentionality, we can be overcome by fear which whispers to us "I will never measure up," or "I cannot compete with them."
But, as dangerous and difficult as this present moment is for us, there is an alternative. In fact, the writer of Proverbs invites us to walk a very different way in this new year. In Proverbs 3:5-6, we read,
"Trust in the Lord with all your heart; do not depend on your own understanding. Seek his will in all you do, and he will show you which path to take."
This verse invites us to walk a four-part path which leads us towards real, soul-level peace.
1. Trust in the Lord with all your heart.
The person we trust will determine what we define as "the good life." While our present reality invites us to trust influencers and experts to show us their version of the good life, the Scriptures invites us to wholeheartedly trust the Lord. The good life God offers us is designed to meet our soul's deepest longings.
2. Do not depend on your own understanding.
In 1 Corinthians 13, the Apostle Paul powerfully describes our current limited understanding. He writes, "​​Now we see things imperfectly, like puzzling reflections in a mirror…All that I know now is partial and incomplete." With imperfect vision, we must be humble about our limitations. Depending on our understanding is foolish; we need to depend on God's perfect, full, and complete vision.
3. Seek God's will in all you do.
There are subjects and areas of life that each of us find more or less important. What captivates my imagination may seem pointless or worthless to you. However, there is no area of our lives where God's viewpoint is irrelevant. In reflecting on Jesus turning the water into wine in John 2, Max Lucado once wrote, "This miracle tells us that what matters to you matters to God." What matters to you matters to God. So, seek His will in every area of your life.
4. God will show you which path to take.
While a lot of things in life are uncertain, there is one thing you can count on. When you seek God's will with a genuine desire to hear Him, He will speak and reveal your next step. In Isaiah 30:21, the prophet shares this promise. "Your own ears will hear him. Right behind you a voice will say, 'This is the way you should go,' whether to the right or to the left."
God's direction often comes in a different timing than we like and without all of the explicit details we wish were included. But, when we seek Him, we find Him and He guides us.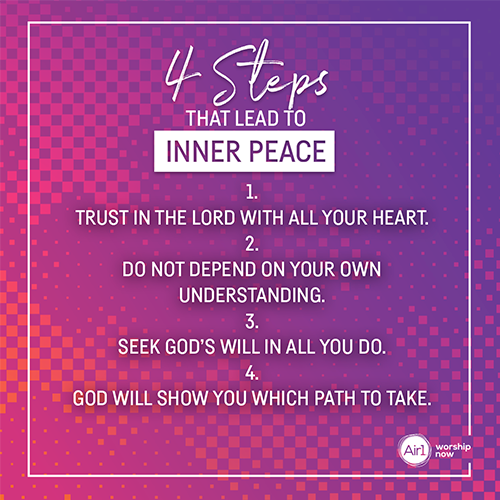 This is the same invitation that @Thrive Worship sings about in their song, "Pour Your Spirit Out." They sing,
"Jesus You can have it all.
Won't You pour Your Spirit out?
Just ask seek knock."
Our responsibility is to trust and seek God for wisdom about the changes to make, instead of merely turning to the incomplete and filtered versions pressing in around us. God's responsibility is to pour out His spirit of wisdom and peace in our hearts.
RELATED CONTENT: Praise Has the Power to Change Every Situation in Thrive Worship's "Pour Your Spirit Out"
As you navigate the pressures and pounding voices around you, remember to pause, turn down the volume of life, and listen for God's still small voice to show you the next step to take.
---
Scott Savage is a pastor and a writer with the coolest last name ever. He leads Cornerstone Church in Prescott, Arizona. Scott is married to Dani and they are the parents of three "little savages." He helps hurting people forgive others through his Free to Forgive course and you can read more of his writing at scottsavagelive.com