Posted on Sunday, Jul 18, 2021 by Scott Savage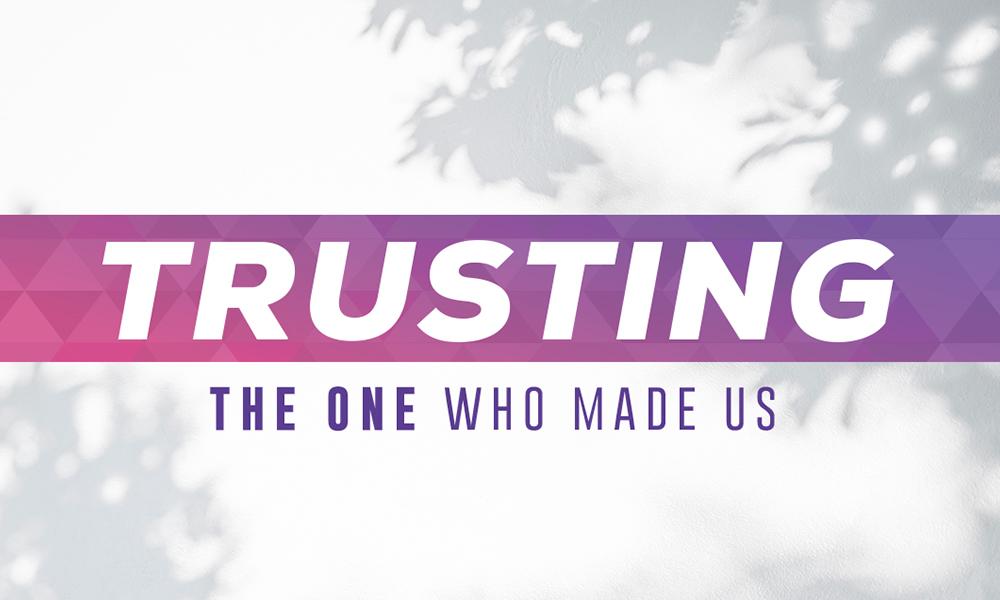 I don't remember most of 2014 and half of 2015.
In the spring of 2014, my wife's pregnancy was deemed "high-risk" and we almost lost our twins. She was on bedrest for 18 weeks and then our twins arrived 5 weeks early.
We sought wisdom from a friend who had twins who were in high school at the time. They reset our expectations when they said, "your goal is to survive the first year." I replied, "Survive? Will it be that bad?" They said, "Just lower your expectations to mere survival and everything will get better after their first birthday."
They were not wrong. That first year was crazy! With both of us working full-time and sharing one car, it was a wild time, as we both ran on little sleep each day. We did survive that first year and as our friends told us, everything got easier that second year.
Later this summer, those twins will turn seven and the challenge has shifted from surviving and keeping them alive to preparing them to become healthy adults one day. As parents, our goal isn't to raise children; our goal is to help our children prepare to be healthy, independent adults. They are growing increasingly independent each day. While that may be hard for our hearts to handle at times, that's the goal.
As followers of Jesus, we often use analogies about family. We talk about God being our Father. We describe ourselves as the children of God. While these analogies are helpful and rooted in Scripture, we must make some clear delineations between how things operate in human families and how things operate in God's family.
In human families, children grow up with increasing levels of independence from parents. Yet, in God's family, growing in maturity means growing with increasing levels of dependence on God. Throughout Scripture, we see what this kind of dependence on God looks like.
In Acts 17:28, the Apostle Paul described how "In him, we live and move and exist." Later, the Apostle Paul called us to dependence in Philippians 4:6. "Don't worry about anything; instead, pray about everything. Tell God what you need and thank him for all he has done." Early on during the challenges of the last year, the words of Hebrews 4:15-16 reminded me that I didn't have to go through this crisis independently. "Let us come boldly to the throne of our gracious God. There we will receive his mercy, and we will find grace to help us when we need it most." Finally, Jesus himself painted a clear picture of the need for dependence on God in John 15:5. "Yes, I am the vine; you are the branches. Those who remain in me, and I in them, will produce much fruit. For apart from me you can do nothing."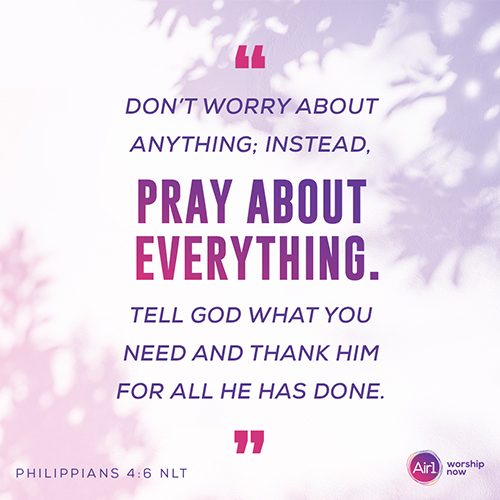 All of these verses point us to the importance of dependence on God. Apart from this kind of dependence, according to Jesus, we can do nothing!
Many of us, though, have misapplied this vital spiritual truth. We think that depending on God's power means we can abandon our God-given responsibilities.
The Scriptures give us innumerable reminders about depending on God, while also reminding us God has given us the responsibility to obey His commands. He cannot obey them for us. While some might call this the tension between dependence on God and independence from God, I think a better way to look at it is that part of depending on God is being obedient to Him.
God gives us the ability to obey and then it's our responsibility to obey. If we try to obey God's commands independent of God's power, then we're destined to fail. Consider the following three reasons we are destined to fail when we go that way.
We are not Jesus. Everyone who has attempted to be like Jesus has failed. None of us are fully God and fully human, therefore we are unable to do all that Jesus did. While we may excel in one portion of emulating His lifestyle or character, we fall down in another.
We are in the process of becoming like Jesus. One day, we will perfectly reflect the character of Jesus. But that day is after our last day of this life. If we are still in the process of becoming like Jesus, we cannot seek to be like Jesus independent of God's empowering.
We were designed to be powered by an outside source. In the same way that an item which arrives in our hands with the label "batteries not included" will never work properly, followers of Jesus will experience frustration when they seek to follow Jesus without the power He promised in the Holy Spirit.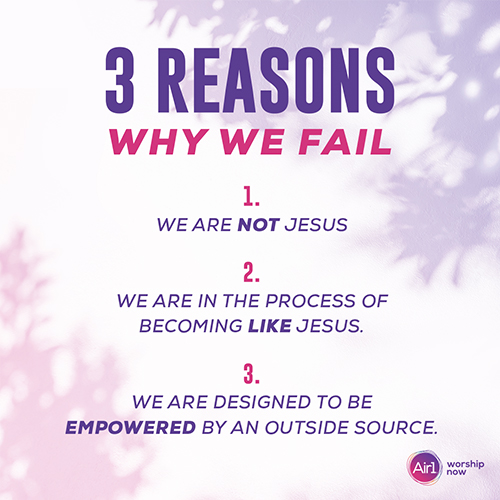 God will not obey His demands on our life for us; He calls us to trust and obey. However, we must remember that we cannot live up to the standard Jesus set without the promise He left behind in the power of the Holy Spirit. We are designed to be dependent on God and obedient to God. Living this way isn't easy, but it is possible because of His promises.
Just as @Maverick City Music sings in their song, Promises:
"Though the storms may come
And the winds may blow, I'll remain steadfast
And let my heart learn when You speak a word, it will come to pass."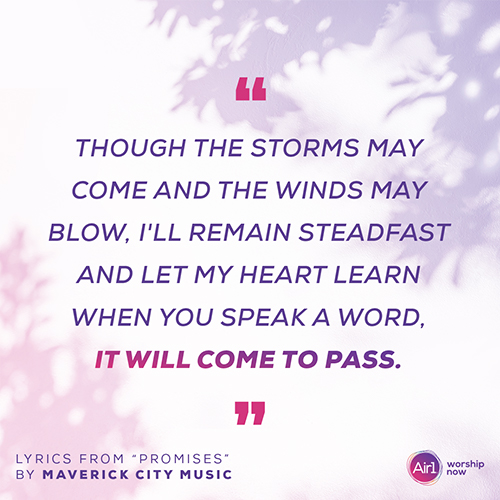 RELATED CONTENT: "Promises" by Maverick City Music
---
Scott Savage is a pastor and a writer with the coolest last name ever. He leads Cornerstone Church in Prescott, Arizona. Scott is married to Dani and they are the parents of three "little savages." He helps hurting people forgive others through his Free to Forgive course and you can read more of his writing at scottsavagelive.com