Posted on Wednesday, Jul 01, 2020 by Scott Savage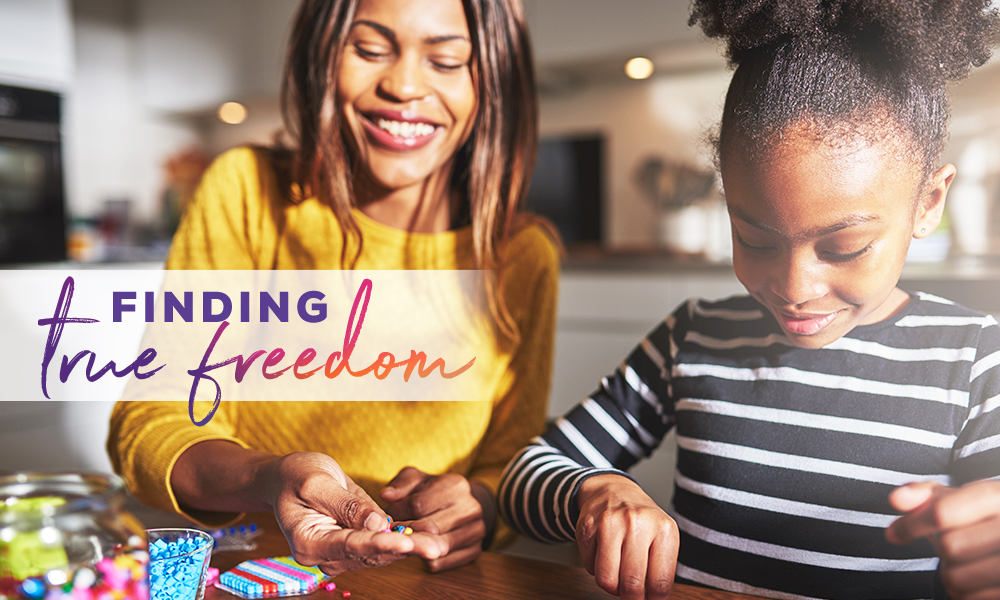 From the time she was a little girl, Kylie Bisutti wanted to be a fashion model. In 2009, she beat 10,000 other contestants to win a Victoria's Secret Model Search. "Victoria's Secret was my biggest goal in life. It was all I ever wanted," Kylie recalls.
Just before she won the contest, Kylie got married. Even though she enjoyed working as a model, she became conflicted about the nature of her work, the influence she was having on young girls, and what this new opportunity would mean for her marriage. Kylie says, "I finally achieved my biggest dream, the dream I always wanted. But when I finally got it, it wasn't all I thought it would be."
Many of us can relate to Kylie. We know how we'd complete the sentence, "If I could just get _____, everything would be okay." We say, "If only I had that, I'd be fulfilled, at peace, and experience joy. If only I could achieve that, I would like who I am, and others would respect me. If only I had their love and affection, then I'd be secure."
Does it sound a lot like worship? The way we look at these achievements, actions, and people?
If asked, most people wouldn't say that they are idolaters (because that sounds very bizarre), but according to one definition, the shoe just might fit. In his book, Counterfeit Gods, Timothy Keller defines an idol this way: "An idol is anything more important to you than God, anything that absorbs your heart and imagination more than God, anything you seek to give you what only God can give."
"So Christ has truly set us free. Now make sure that you stay free, and don't get tied up again in slavery to the law."
Because our hearts and imagination have been absorbed by something other than God, we're not stepping into freedom
The Apostle Paul warned the Galatian believers about this danger in Galatians 5:1 when he said, "So Christ has truly set us free. Now make sure that you stay free, and don't get tied up again in slavery to the law."
That's why we don't defeat these idols by just increasing our willpower.
It's not about working harder at not sinning. It's not about reading your Bible more, or praying more, or giving more to church, although those habits are, in and of themselves, not bad or wrong. But we will not be able to will ourselves out of idolatry. In his book, Gods at War, Kyle Idleman writes, "Idols are defeated not by being removed but by being replaced."
It's not a matter of you defeating the idol of money, approval or sex. It's a matter of you replacing that idol with something greater and more worthy.
As a writer, I've often wrestled with two besetting sins. First, I've battled the temptation to define my worth based upon the response of people to my writing. Monitoring vanity metrics, as they're called in the business (page views, email subscribers, social media followers, viral articles with tens of thousands of shares), became a way to quantify my worth. Second, I've struggled to get beyond comparison and envy, where I'm defining myself by who I'm ahead of and who I'm behind.
Freedom in these areas has only come as I've replaced the idols of comparison, envy, and vanity with hearing my Heavenly Father declare a blessing over me. When I think about the fact that I am in Christ, I begin to recognize that when the Father sees me - He sees His Son.
This means I can claim the words of Mark 1:11, where my Heavenly Father says about Jesus, "You are my dearly loved Son, and you bring me great joy." Based upon who I am - not my performance or other people's opinion on my performance, I am God's dearly loved child, and in me, He is well-pleased.
I've spent years working on replacing my idols with my identity in Christ. It is the only way I've found sustained freedom.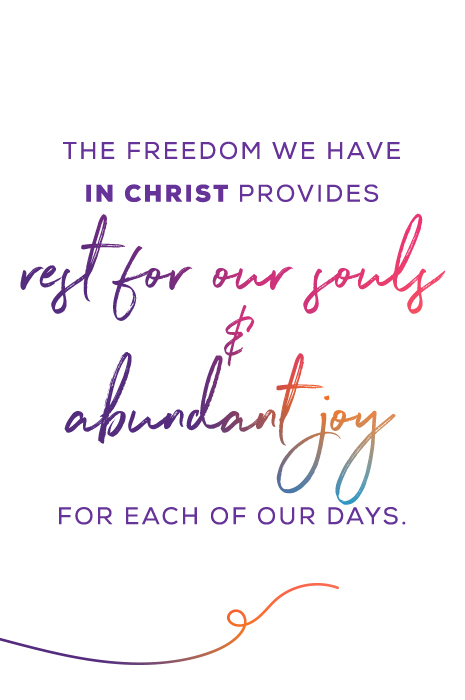 God's desire for you and me is freedom.
His intent in creating us was for us to live in freedom. It is for freedom that Christ came to set us free. In Romans 8:32, Paul writes, "Since he did not spare even his own Son but gave him up for us all, won't he also give us everything else?"
We are offered incredible abundance as followers of Jesus, yet, we are tempted to return to our sin. At times, we've all chosen to go our own way, to sin against God and we've become bound up. Here's the thing – idols promise us incredible things, but then they keep us trapped in sin.
This week, as we think about the freedom, may we reflect on the freedom that Jesus came to offer us. This freedom is more valuable than any liberty that comes from being a citizen of an earthly nation. This freedom is worth leaving behind idols, comforts, and comfortable patterns. The freedom we have in Christ provides rest for our souls and abundant joy for each of our days.
---
Scott Savage is a pastor and a writer. He leads Cornerstone Church in Prescott, Arizona. Scott is married to Dani and they are the parents of three "little savages." He is the creator of the Free to Forgive Course and you can read more of his writing at scottsavagelive.com.