Posted on Monday, Nov 01, 2021 by Scott Savage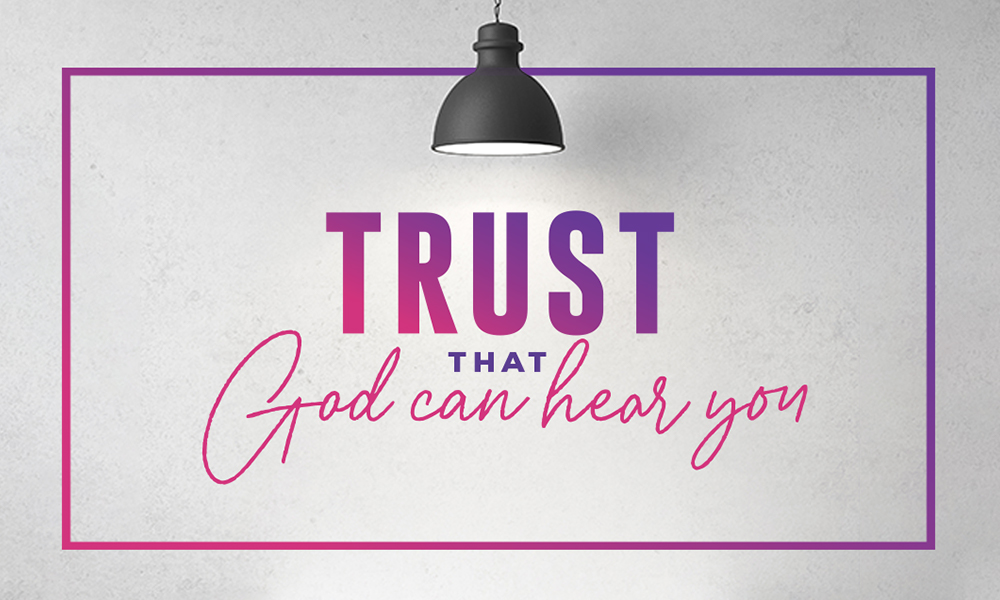 I preach God's grace on Sundays as a pastor.
I sing songs about the mercy and forgiveness of Jesus I was blessed to grow up in an era when no one's phone could take a high-quality photo or video. I did a lot of stupid and ridiculous things without a video camera or streaming device nearby. One of my most ridiculous moments in college was captured on a camcorder and luckily, it was recorded over months later!
In recent years, we've read stories of people who thought they were alone, safe, and free to do whatever they wanted, only to discover later that their private moments went viral. Marriages have been destroyed, jobs lost, careers put in jeopardy, credibility diminished, and public witness compromised.
While I've never been the subject of one of those viral moments, I've sometimes feared what would happen if my unfiltered words were recorded and broadcasted. What would people think if they knew what was really going on in my head? What would they do if they knew the places where God was expanding my faith or pressing my spiritual formation?
Those questions lead me to a question that I think we should all chew on periodically. What would we all hear if we heard your most honest prayers? If there was a device capturing your cries and confessions to God, what would be recorded?
While we'll never know each other's private prayers, we do know the answer for one person. King David's prayers are recorded in the book of Psalms in vivid and often shocking detail.
Psalm 13 opens with these words. "O Lord, how long will you forget me? Forever? How long will you look the other way? How long must I struggle with anguish in my soul, with sorrow in my heart every day?"
Later, in Psalm 109, David's prayers are unfiltered about his enemies who are seeking to destroy him. "O God, whom I praise, don't stand silent and aloof while the wicked slander me and tell lies about me...Let his years be few; let someone else take his position. May his children become fatherless, and his wife a widow. May his children wander as beggars and be driven from their ruined homes. May creditors seize his entire estate, and strangers take all he has earned."
Now, few of us feel the freedom to publicly pray like David did in Psalm 13. And who of us has ever heard a sermon or an invitation to pray like David did in Psalm 109?!
These passages should encourage all of us that not only does God hear us, but He knows our struggles and longs for us to come before Him in honesty, expressing our genuine needs.
Hebrews 4 closes with a word of encouragement. "This High Priest of ours understands our weaknesses, for he faced all of the same testings we do, yet he did not sin. So let us come boldly to the throne of our gracious God. There we will receive his mercy, and we will find grace to help us when we need it most."
Now, I don't know what comes to mind for you when you read these words from Scripture. But, I think these verses raise an important question we must consider.
This question might stop us from moving forward in faith as we reflect on these truths.
That question is this: "does God listening to and hearing us equal Him doing exactly what we want?"
In the Bible, we've seen prayers like David not lead to immediate deliverance. In our lives, we've poured heart cries before God - cries which did not lead to God doing what we've pleaded for Him to do. What do we do in those moments? If God doesn't do what we want, does that mean He didn't hear us?
Those are real, honest, and human questions. If you have asked those, you are far from alone.
Yet, in a moment of asking a question like that, there is a way you can move forward with authentic faith in God's listening.
After you voice our concerns to God, you can say, "I have faith that God…"
When you experience struggle and doubt, you can say, "I have faith…"
First, you can say, "I have faith that God listens to me even if He doesn't do what I want." In the same way that a child brings a wish to a parent which the parent does not fulfill, God hears us bring pleas, requests, and prayers after which He does what He thinks is best and good. That best and good doesn't always match our understanding or perceptions. While we may have real frustration with God, we can have faith in a God who listens. Listening doesn't mean doing exactly what we want.
Second, in a moment of struggle and doubt, you can say, "I have faith that God does hear me and I trust what He does with what He hears and knows." This is a step beyond the first kind of faith. It's not simply that God is listening, even when He's not doing what I want in response. This kind of faith says "God hears me and I trust Him regardless of what happens after I say amen!" This kind of faith views God as a solid rock even in the storm of our emotions and trials.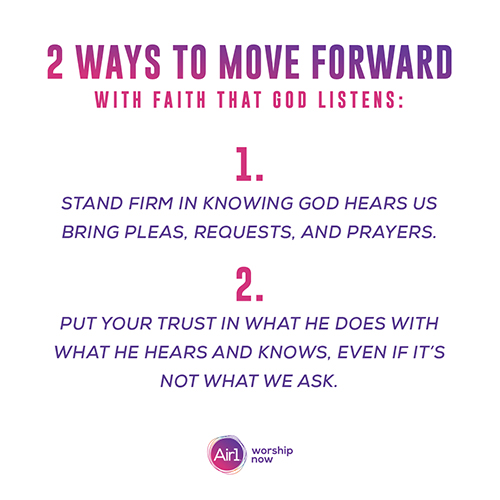 It's this kind of faith which @We Are Messengers sing about in their song, "Come What May." They sing,
"In every high, in every low -
On mountain tops, down broken roads -
You're still my rock, my hope remains."
RELATED CONTENT: We Are Messengers Redefine Trials as Pathways to More in "Come What May"
Faith in God's listening leads me back to Him again and again. He's my rock, my one true hope. No matter what comes next, no matter what He does with my requests, I know He will be my source of strength.
---
Scott Savage is a pastor and a writer with the coolest last name ever. He leads Cornerstone Church in Prescott, Arizona. Scott is married to Dani and they are the parents of three "little savages." He helps hurting people forgive others through his Free to Forgive course and you can read more of his writing at scottsavagelive.com