Posted on Monday, Jul 12, 2021 by Scott Savage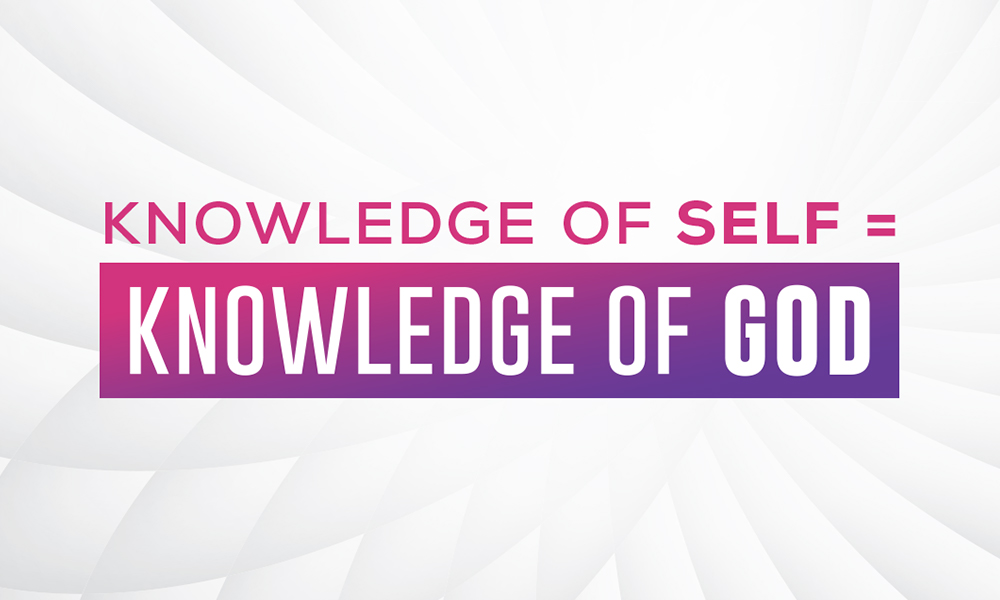 Who do you admire?
Think about the people you look up to or respect. These could be alive or deceased people, people from the Bible, or people you follow online.
As I read more widely about the people I admire and listened to their confessions, I've found common threads in the people I admire. They battled feelings of inadequacy, possessed significant flaws, and overcame significant obstacles to live out their callings. Those battles feel very familiar to me!
In the face of challenges like these, we often begin to think of how we can grow to meet them head-on. For instance, if you open up Amazon's website or find a physical bookstore, one of the largest sections of books is "self-improvement."
We live in a culture that is enraptured by the idea of self-improvement and discovering our true selves. However, we often undertake that pursuit without ever considering the perspective of God. Can we really find our true selves without the perspective of the One who created us?
That question is answered in some incredibly insightful words written by John Calvin over 500 years ago. "Without knowledge of self, there is no knowledge of God. Our wisdom, insofar as it ought to be deemed true and solid wisdom, consists almost entirely of two parts: the knowledge of God and of ourselves. But as these are connected by many ties, it is not easy to determine which of the two precedes and gives birth to the other."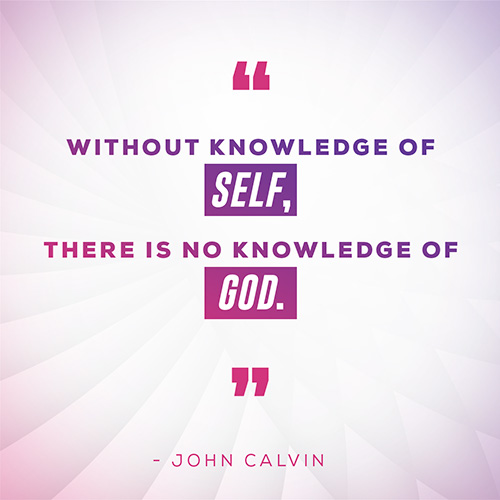 That final line bears repeating - It is not easy to determine which precedes and gives birth to the other. As Calvin said, knowledge of self is inextricably linked to knowledge of God. If you're a follower of Jesus, this means you cannot deepen your self-understanding without deepening your relationship with Christ. Deepening both of those clarifies and empowers us to live out our God-given calling and purpose then.
This is precisely how the Apostle Paul connected these components. In Ephesians 2, he wrote, "But God is so rich in mercy, and he loved us so much, that even though we were dead because of our sins, he gave us life when he raised Christ from the dead...God saved you by his grace when you believed. And you can't take credit for this; it is a gift from God. Salvation is not a reward for the good things we have done, so none of us can boast about it, for we are God's masterpiece. He has created us anew in Christ Jesus, so we can do the good things he planned for us long ago."
Paul described the character and work of God in Christ first - rich in mercy and love for us. Then, he described who we are as God's creation - God's masterpiece, a people, made new. Finally, he described our calling - doing the good things God planned for us long ago.
If we're going to discover our true selves, the wisdom of Calvin and the truth of Ephesians 2 offer us a three-step process.

1. Grow in your knowledge and awareness of who God is and what God has done for you. Since we're made in God's image, we were made to reflect God's heart and values in this world. As you get to know God's heart better through studying the words of Scripture, you'll discover more and more of what He has done for you and how to align your heart with his.
2. Articulate and own your identity as a new creation. All too often, we are more familiar with what the people around us say about us than what the truth God has declared about us. Take time to study the Scriptures for truths about our identity now that we are new creations.
3. Embrace your bigger purpose. God made you on purpose for a purpose. In his infinite wisdom, he chose for you to live at this time in history amidst very real challenges. Reflecting on His character and being His masterpiece gives you an opportunity and the resources to make a real difference in the lives of others.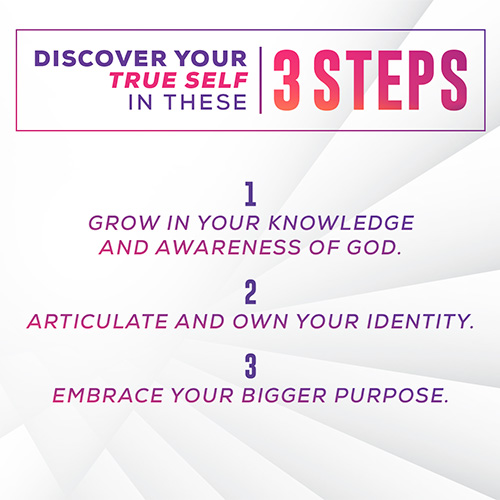 In their song, "The World Outside Your Window," Hillsong Young & Free reminds us, "It's not time to be silent. Don't you dare hide your light. There's a world outside your window." In Matthew 5, Jesus described his disciples using these exact words - a city on a hill, the light of the world. We were created to be difference makers!
RELATED CONTENT: "The World Outside Your Window'' by Hillsong Young & Free
Discovering who God made us to be is not a self-centered endeavor. We discover our identity in the context of our relationship with Jesus, and that discovery empowers us to follow the Holy Spirit's leading into our calling.
---
Scott Savage is a pastor and a writer with the coolest last name ever. He leads Cornerstone Church in Prescott, Arizona. Scott is married to Dani and they are the parents of three "little savages." He helps hurting people forgive others through his Free to Forgive course and you can read more of his writing at scottsavagelive.com