Posted on Sunday, Feb 07, 2021 by Scott Savage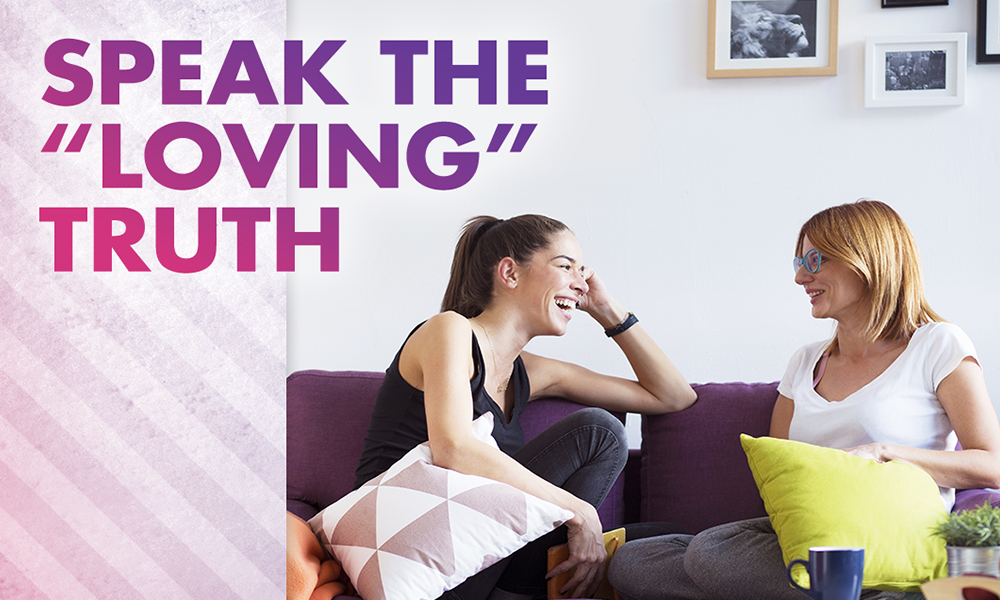 Did you know that the most important and powerful person in the White House is often not the president?
According to Chris Whipple, the author of The Gatekeepers, the Chief of Staff's power and importance directly determines the success of a president.
In Whipple's book, he chronicles those who've held the "toughest job in Washington" over the past 50 years. What's the key ingredient to a great Chief of Staff? He (or she) has to tell the president what he doesn't want to hear.
Telling someone what they do not want to hear is difficult in any relationship, within any context. But telling the leader of the free world what they don't want to hear? Wowza! That's not an easy call.
In general, we don't perceive telling someone what they don't want to hear as loving. When we talk about this action in the context of "love," what term do we use for it? We call it "tough love."
Yet, what is more kind and loving than helping someone see a blind spot?
Delivering them from ignorance?
Assisting them to avoid looking foolish?
Walking with them through failure?
We see the love and commitment of those around us - and we see the love and commitment we have for others - by what is said when what needs to be said is something tough to say.
No friendship in Scripture embodies this more than the story of what the prophet Nathan does in the aftermath of King David's greatest sin. In 2 Samuel, we read about David taking advantage of Bathsheba, his deception of his friend and bodyguard Uriah, and ultimately his murder of Uriah.
This was David's greatest season of sin and one of his seasons of great failure as a man and a leader. Yet, according to Scripture, many months pass where either no one knew or no one stepped up to tell David the hard truth.
All of that changed when God sent Nathan the prophet to David, and the prophet spoke these words.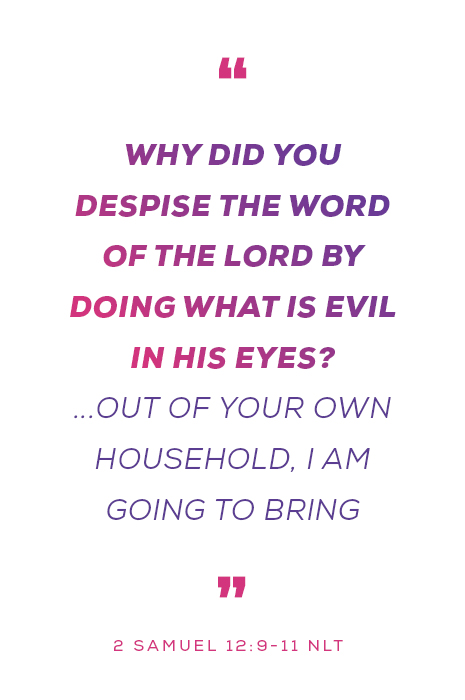 Go and read the entire conversation between Nathan and David in 2 Samuel 12. If you've read it before, I doubt that the first word that popped into your mind was "love." However, when things get hard and when one of us fails, speaking the truth is the epitome of love.
You may be thinking, "Well, people have told me the truth before and it hasn't felt loving." Me too! The way we say what we say makes a major difference in how we are perceived. The truth can become a weapon that others use to hurt and abuse us.
Nevertheless, when we go through failure or hard times, we need people who are committed to us and love us deeply. We need those people to tell us the truth we've forgotten or the truth we've been ignoring.
On the other hand, we need to be those people for others.
It's very hard to be David in the story, receiving truthful words that we've been avoiding for a long time. It's also hard to be Nathan, risking the truth and the unknown response of another person. It could be that we'd rather be neither Nathan nor David in that situation.
That's one reason why it took months for David to face the truth of what he'd done. Back then and even now, we tend to avoid those conversations and confrontations, telling ourselves that speaking that way is "unloving."
It's likely that today, or sometime soon, you're going to find yourself in a moment that feels like David's shoes or Nathan's shoes. Reflecting on the following questions could help you clarify and shift your knee-jerk response to your emotions, which if left unaddressed will drive your decisions.
Ask yourself these questions when you're in David's shoes.
What am I not seeing right now? Where am I in danger of making a fool of myself?

How much courage did it take for you to say that? What did you go through between the moment you first thought about talking to me and eventually saying what you did?
Ask yourself these questions when you're in Nathan's shoes.
If I was in the other person's shoes, would I want to know what I'm thinking or seeing right now?

What does love and commitment look like in a difficult time like this?

What can I do to make sure how I speak the truth doesn't prevent them from hearing the truth and feeling loved?
In hard times and moments where I fail, I turn to the people who have shown their love for me in the past.
Their truthful words - even the ones that feel like jagged pills to swallow - have made all the difference in the world between where I could have ended up after that adversity and where I am today.
At one point in 2020, I sat down with some friends and listened as they shared some truths that were incredibly uncomfortable to hear. Painful to be exact. But, those were words I needed to hear - an experience I needed to comprehend. That was the toughest conversation I had the entire year - and there was a lot of competition!
I share from personal experience here - it's uncomfortable to be in David's shoes and it's terrifying to be in Nathan's shoes. But telling the truth is often the answer to the question, "What does love require of me at this moment?" We show our love and commitment for others - and we feel the love and commitment of others - in moments where truth is spoken.
---
Scott Savage is a pastor and a writer with the coolest last name ever. He leads Cornerstone Church in Prescott, Arizona. Scott is married to Dani and they are the parents of three "little savages." He helps hurting people forgive others through his Free to Forgive course and you can read more of his writing at scottsavagelive.com