Posted on Monday, Dec 27, 2021 by Scott Savage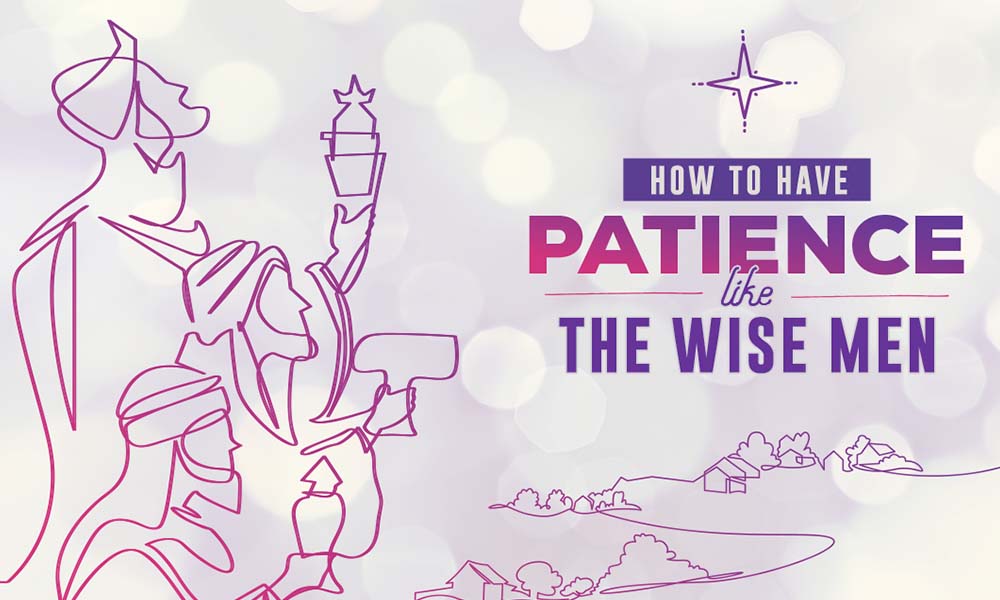 "I'm getting better at waiting.
Waiting for something forces me to have more patience. My friends and I, we've been looking for something for a long, long time. We've been waiting, watching, and wondering when what we are waiting for will finally appear. We've learned a lot about patience.
But sometimes...well, sometimes doubt creeps into my mind. Will what I'm waiting and watching for ever actually happen? Is this promise and expectation I've had real? Is it worth trusting in?
This is testing my faith and trust. I've never been stretched like this before now! Dad and Grandad told me about this, but now I'm learning the hard way - from personal experience.
I've got to shake this off and pay attention. I've not always waited well. I've stopped watching and become distracted at times. It's easy to lose discipline and self-control. At least I'm not alone tonight. My buddies and I can help each other. When one of us gets weary, the others are there to listen, encourage, support, and share the burden together.
Finally! Our perseverance and patience has paid off. This star we'd been watching for over many years has appeared. No more waiting. Now, we need to get moving and follow it.
Man, this has been a long, hard journey. There have been some harrowing moments and it's been downright scary. Again, I'm so glad I'm not alone. No one told me I would have to travel forever after waiting forever!
Balthazar says we're getting close. What does he know?! No, we can't even see the star. What are we going to do? Oh wait, there it is. I guess asking a local for directions wasn't such a terrible idea after all.
Now this was worth the wait! I'm so glad we brought such expensive gifts to share with this poor family. -We knew the burden they were bearing and the challenges they would face, but actually seeing it makes it so much more real. I hope we get to spend awhile here after all of the waiting, and then travelling, we've done.
Now what? A warning? After all of that waiting we did, how did we not plan for this? We have to flee in the darkness all because the "friend" who gave us directions turns out to be a foe who feels threatened. If we don't leave now, we put the very One we've been waiting for in danger.
Now that we're on our way home and everyone is out of danger, we can't stop talking to each other. I'm so glad we didn't give up. It seems everyone is as filled with wonder and awe as I am. What will we do now that all our waiting is over? We've taken this incredible journey. We could wait the rest of our lives and nothing will ever top this. What will the future be like for this young child we met and his parents? They seemed kind of naive if you ask me. I guess now all we can do is...wait and see.
As I've been reflecting on the experiences of the men and women whose lives are described in what we describe as the Christmas story recorded in Scripture, I've been overwhelmed by how little we know about them and how little we hear from them. In her encounter with Gabriel, Mary speaks about 20-25 words. In his encounter with Gabriel, Joseph doesn't speak a word. In the shepherds' journey to find Jesus, two sentences are recorded of their verbal statements. And in the recounting of the Wise Men, they ask one question and make one statement to King Herod. That's it!
This is why I was inspired this year to imagine what they might have thought as they experienced what they did. What would they open up and share? What would they confess? What would we learn from them? The words in the quotation marks above are not Scripture; they're my musings after spending years teaching and preaching through the passages that recount their experiences.
The experience of the wise men speaks directly to one of the greatest challenges of our current world - impatience. While patience is listed as a fruit of the Holy Spirit in Galatians 5, impatience is a fruit of the spirit of our age. Our world disciples and spiritually forms impatience in our lives. We bring our impatience into our online orders, restaurant visits, phone usage, and our most important relationships.
But, as we read Matthew 2:1-12, we see the fruit of the patience of the group commonly known as the Wise Men. Though we are not told how many men were part of this group, we know they had been waiting for some time for the rising of the star that ultimately led them to meeting Jesus, Mary, and Joseph.
Scholars are divided on the origin of these wise men from the east. Some scholars believe they are connected to Jews who remained in Persia after the Babylonian captivity recorded in the Old Testament. It's possible they were part of a group that had been waiting hundreds of years for the Messiah's arrival to be announced by a star.
Many of us cannot wait for two-day shipping or an extra-long drive-thru line, much less a wait of these biblical proportions. However, the account of the Wise Men shows us that it's only those who watch and wait who get to see the miracle of God's hands. They had experienced God's power and provision enough to trust Him as they waited.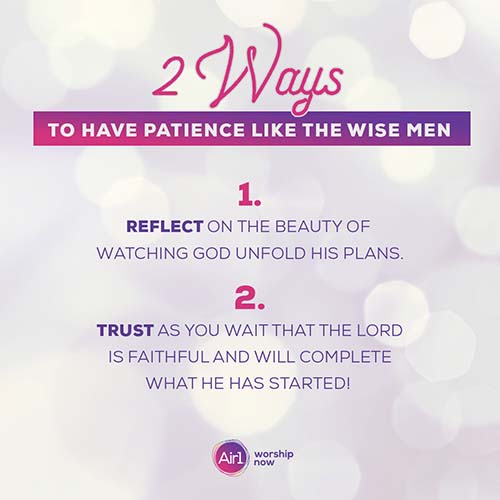 Theirs is the same kind of faith @Maverick City Music sings about in their collaboration with @Elevation Worship entitled "Wait on You." They sing
"I've tasted Your goodness,
I'll trust in Your promise,
I'm gonna wait on You."
RELATED CONTENT: Elevation Worship and Maverick City Music Showcase the Power of Waiting in "Wait On You"
If you're living in a waiting room today - waiting and watching and wondering about giving up - may the story of these sky-watchers encourage you that when you watch and don't give up, you get a chance to see God work in miraculous ways.
---
Scott Savage is a pastor and a writer with the coolest last name ever. He leads Cornerstone Church in Prescott, Arizona. Scott is married to Dani and they are the parents of three "little savages." He helps hurting people forgive others through his Free to Forgive course and you can read more of his writing at scottsavagelive.com