Posted on Monday, Dec 20, 2021 by Scott Savage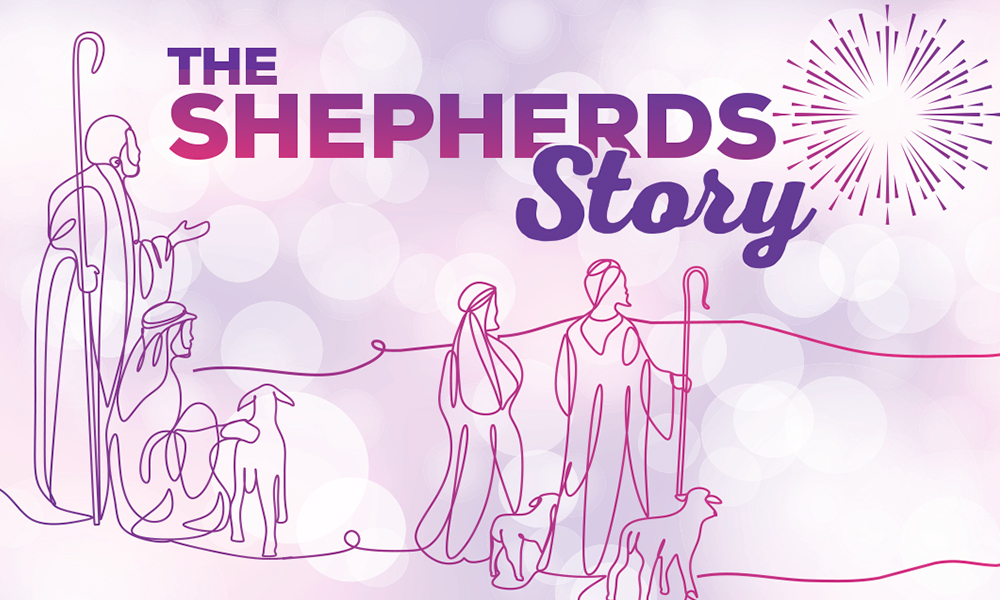 I'm always on the outside looking in.
I know. Out of sight, out of mind. I know my friends and I don't have the most glamorous job. We look messy. And honestly, we don't smell great!
It feels like we're constantly hearing about events and experiences after they've happened. We miss out on so much! Just once, we'd like to be the one with the story to tell.
Like that will ever happen?! Our lives are fairly mundane. Most of the time, that's fine. We're to serve and care for others and meet our family's needs. But sometimes...it feels like something is missing. Doesn't every life need some excitement?
Wait. What's that? The scene around us just went from the dead of night to the brightness of midday. But this light isn't like sunlight. It's different.
Who is that...being? He...is a being unlike any we've ever seen. What did he just say? Don't be afraid?! That's easy for him to say! We are about to lose control of our bodily functions!
This news, what he just said, is incredible! And we get to be the ones to tell the whole world.
The Messiah...he's arrived! Our people have been waiting forever for him. And he's here!
We've got to go. Surely God will take care of our animals while we're gone. We get to go see something amazing before anyone else. We were invited first!
We are completely overwhelmed. This is...this is amazing! Truly wonderful. We're filled with awe. We have to get out of here; we can't keep this to ourselves! Now, we get to share news of an unbelievable event and experience.
Look at them! Everyone we've told is filled with incredible joy. We praise God that He considered us worthy of such great news.
Nearly every person I've ever met has at least one memory in their life of a time they felt like an outsider. Maybe as a child they were picked last for an important competition. Perhaps they struggled to fit in socially as teenagers. I know folks who have older kids of their own, yet they still feel like their own social life is like high school, divided between the cool kids and those who are on their own.
When I read and reflect on the Christmas narrative, the shepherds embody this experience. Though their words are confined to two sentences in response to the angel's announcement of the Messiah's birth and their invitation to go see the Messiah, many commentators share the same context about the shepherds.
They were poor, dirty, often away from family for long periods of time, at the bottom of the social ladder, and the last group one would expect such an announcement to be addressed.
Yet, they were chosen. They were invited. And they went and experienced the Messiah. When they returned from this visit, they told everyone what they beheld.
When the Apostle John wrote his Gospel, he wrote in the first chapter about the coming of the Messiah. In verse 14, we read these words,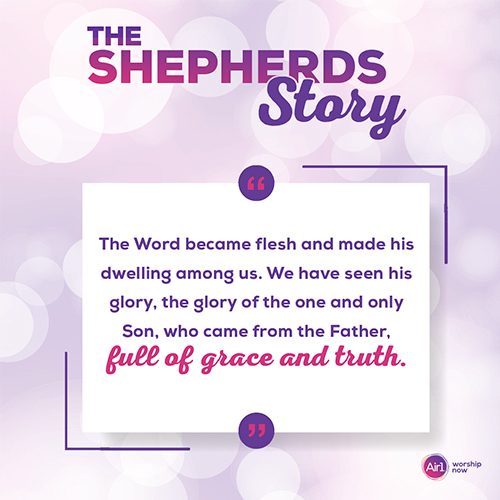 In that text, we read, "we've seen his glory." John wrote his gospel in Greek. In that language, the meaning of that word isn't just seen; it can also be translated as "beheld." Those who encountered Jesus got a full and complete picture of His glory, including the shepherds.
When you behold something, you don't just notice it like a post in your Instagram feed as you're scrolling, or an update in the ticker at the bottom of your TV as you watch CNN or ESPN. To behold something is more than just snapping a quick pic and uploading it to your profile.
When you behold something, you open your eyes and take in a massive glimpse of it. Just as the shepherds beheld the glory of God in that baby in the manger, they were transformed because God beheld them. While many people may not have left them feeling "seen" because of their station in life or their profession, God saw them.
He does the same thing for you and me. God sees us. He sees us for who we really are. So many of us are afraid of being seen and known like that. In her song, "Even at My Worst." @Blanca sings,
"I didn't think You'd stay with all my problems.
I was so afraid that when you saw them.
You would turn your back on me and leave."
RELATED CONTENT: Blanca Alleviates Performance-driven Fear of Abandonment in "Even at My Worst"
While being seen and known is our deepest desire, it's often also our deepest fear. This is why the Gospel, expressed in the Christmas story, speaks so powerfully to us. Christ moves past our fears and meets our deepest needs.
As author Timothy Keller says, "In Christ, we are completely known and completely loved, totally exposed and never rejected." Instead of being the outsider, longing to be seen and accepted, the shepherds were invited in from the outside. They were seen and loved like never before.
The same invitation is available this Christmas to each of us this year.
Jesus came.
He sees you.
He knows you.
He loves you.
You can finally come home and find rest with Him today.
---
Scott Savage is a pastor and a writer with the coolest last name ever. He leads Cornerstone Church in Prescott, Arizona. Scott is married to Dani and they are the parents of three "little savages." He helps hurting people forgive others through his Free to Forgive course and you can read more of his writing at scottsavagelive.com