Posted on Monday, Sep 14, 2020 by Scott Savage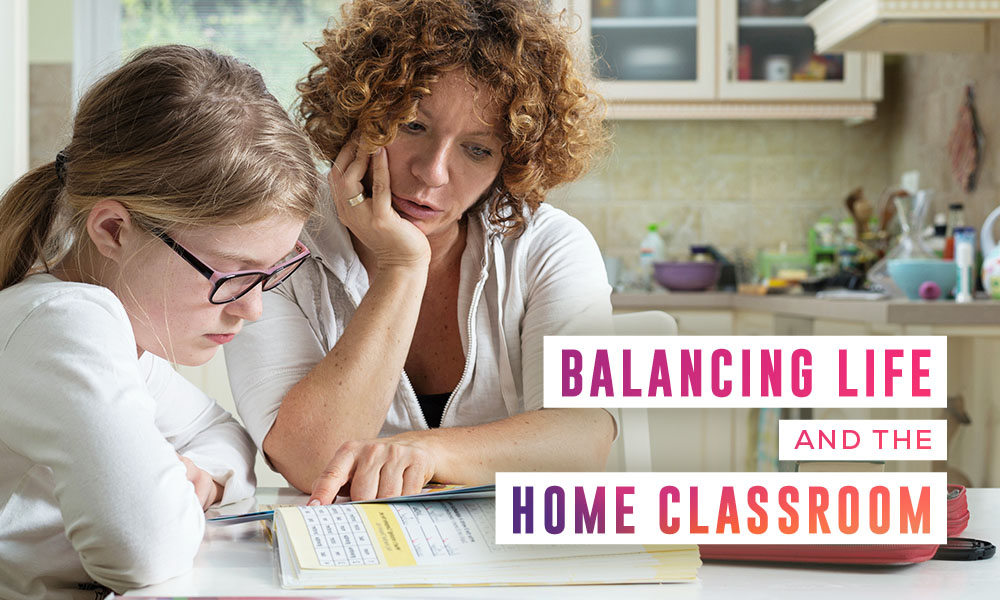 Unqualified.
That's the word that keeps coming to mind. I feel completely unqualified.
This is an article about how to navigate life at home during this season, as many of us are working from home. And some of us are even working from home while supporting our kids doing online school.
Writing about this topic is something I feel unqualified to do. Let me be clear - I'm certainly not inexperienced at this. My wife and I both work full-time in demanding jobs (she's a prosecuting attorney specializing in juvenile cases, and I lead a church of about 800 people). We've been working at home while our kids go to school for about 16 weeks of 2020.
It's been hard.
On the first day of school, my oldest son discovered that he could post emojis in the software his school is using for online learning. A few hours later, the school's dean called me while I was trying to write a sermon to inform me that she needed my help. My son had hijacked his class by covering his teacher's digital whiteboard with ninja emojis. The next day, I was in the middle of a phone call trying to lead a meeting with my staff when I got another call from the same dean about my other son. He had been unmuting himself to tell jokes, leading to the complete loss of control in another class.
I lost it. I yelled at my kids and felt completely overwhelmed afterward. I wondered how I was going to do this and be of any help to anyone. There have been some rough days, and I've "hit the wall" many times.
So when I say I feel unqualified, what I mean is I'm a mess. I've never apologized to my kids, my wife, or my team more than I have in the last six months. I'm not "killing it" in any area of life…
…and I doubt you are either. 2020 has humbled and overwhelmed all of us. If you feel like you're a mess, you have PLENTY of company!
Through the ninjas, multiple apologies, and wanting to give up, I've learned a few things that might help you.
1. Watch your inputs.
The writer of Proverbs warns us to "guard your heart above all else, for it determines the course of your life." What we allow to shape our hearts will shape our actions and, ultimately, the direction in which our lives are headed.
We've seen a massive spike in cable news ratings this year, and increased use of social media. Those inputs are scientifically proven to increase our anxiety, fear, stress, envy, and disconnection.
To reset your inputs, consider taking one day off per week as a digital Sabbath. On Saturdays, I log off social media, put down my phone, get outdoors, and ignore the news. It's often my most peaceful day. I wonder why!
2. Schedule strategic withdrawals.
Recently, as I was thinking about how overwhelming my life felt, I began to think about how overwhelmed Jesus must have felt. In Luke 5, we read these words. "Despite Jesus' instructions, the report of his power spread even faster, and vast crowds came to hear him preach and to be healed of their diseases. But Jesus often withdrew to the wilderness for prayer."
Jesus knew the power of strategic withdrawal. He found a place, often in nature, where He could be alone and refuel through prayer.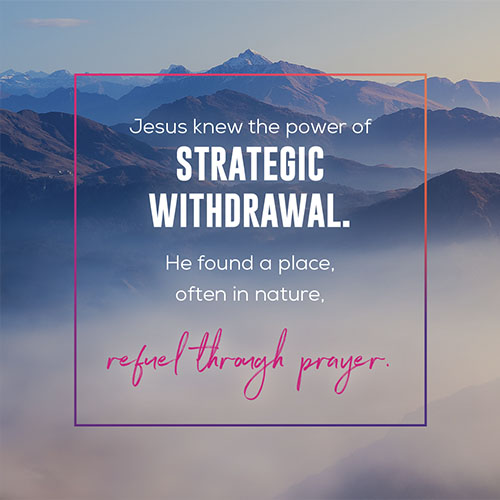 What if you scheduled a strategic withdrawal-like Jesus did? Maybe it's a late-night or early morning walk. Maybe it's 10 minutes of silent meditation in your closet, while your kids watch an episode of their favorite show on Netflix in another room. Maybe it's listening to your favorite Air1 song in your car around the corner from where you have to pick everyone up.
If Jesus needed to withdraw from time to time, then we definitely need to follow His example.
3. Adjust your expectations…and then adjust them again.
My counselor coached me very early in the pandemic that I needed to adjust my expectations. My expectations were unrealistic for the moment, and I was frustrated. I went back to her and asked her how to get better at setting realistic expectations because I kept finding myself encountering unmet expectations.
She shared some incredible wisdom with me. "Don't make it a goal to set realistic expectations. You're going to continually discover unrealistic expectations. The goal is not to set realistic expectations; the goal is to begin to respond to the discovery of unrealistic expectations more quickly and adjust accordingly. Expectations are always being adjusted in a time like this."
What if you shifted from treating your expectations as a "set it and forget it" kind of thing to treating them as something you continually tweaked?
4. Become a grace-guzzler.
When I drive my car (which is a lot less in 2020 than any year in recent memory), my goal is to make a tank last as long as possible. I drive a hybrid, so my competitiveness has grown even greater as I realize the way I drive my car impacts that goal. I want to use as little gas as possible.
I tend to approach God's grace the same way. I do my best to need as little as possible. At times, I've lived as if the goal of life is to need less grace over time. But that's not how our relationship with Jesus works. The more we grow in our faith, the more aware we will become of our need for grace.
Have you felt like you needed a lot more grace this year? From God? From the people around you? Have you felt bad for needing so much grace? Consider these words from James 4:6, "and He gives grace generously." God is not stingy with grace. In fact, He wants us to come to Him, so He can give us His grace.
We read about that invitation in Hebrews 4. "This High Priest of ours understands our weaknesses, for he faced all of the same testings we do, yet he did not sin. So let us come boldly to the throne of our gracious God. There we will receive his mercy, and we will find grace to help us when we need it most."
To thrive in this season in our relationship with God, the goal isn't to sip on grace; the goal is to boldly seek it and guzzle it.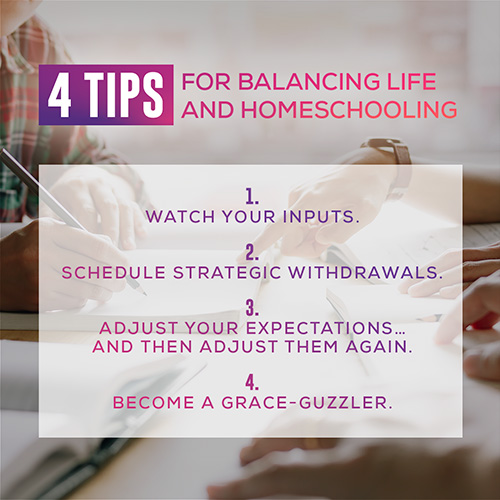 So, the next time you feel unqualified, overwhelmed, discouraged, and spent, remember the words of rapper and author, Lecrae. "I'm a mess. But, I'm God's mess." God's got this, and He's got you too!
---
Scott Savage is a pastor and a writer who believes he has the best last name ever. He leads Cornerstone Church in Prescott, Arizona. Scott is married to Dani and they are the parents of three "little savages." He is the creator of the Free to Forgive course and you can read more of his writing at scottsavagelive.com