Posted on Monday, Apr 05, 2021 by Scott Savage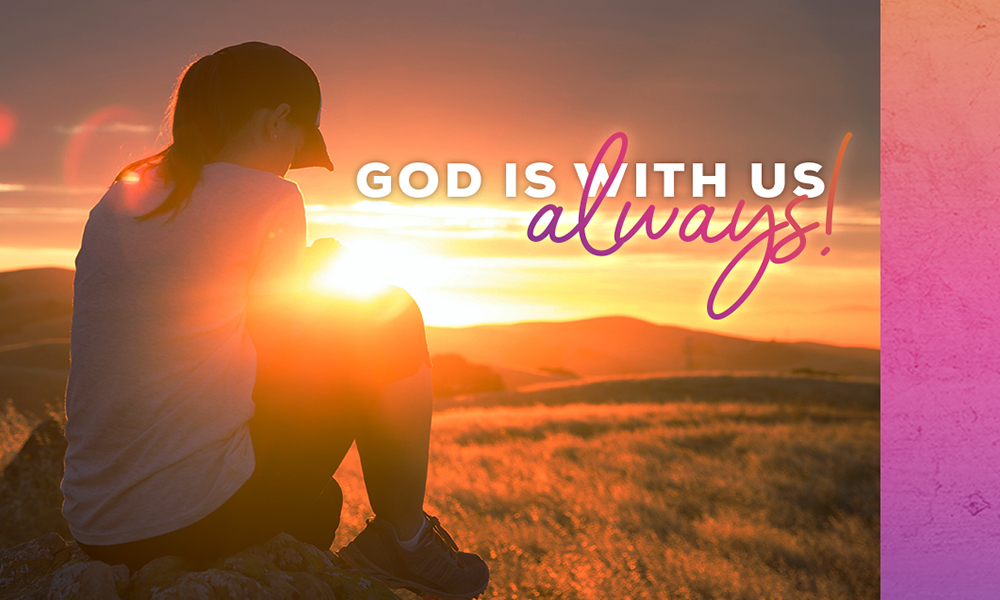 It was a particularly bad day.
Following a bad night of sleep, it seemed like the hits kept coming, one piece of bad news after another. I felt overwhelmed, inadequate, and wondered about giving up.
Then, I sensed the emotional wave coming - a wave of anxiety and panic.
This "wave" was not a new experience. I had been pushed under by these waves in the past, unable to sleep while struggling to be productive while I was awake.
As I scrolled social media looking for a distraction, I saw an ad for Lauren Daigle's new song. Curious to hear the newest song from one of my favorite voices, I put my headphones in and hit play. "Hold on To Me" expressed the prayer I had been unable to articulate.
RELATED CONTENT: "Hold On To Me" by Lauren Daigle
As I listened to the song on repeat, these lyrics comforted my soul and focused my mind as I turned to face the waves.
"Hold on to me when it's too dark to see You
When I am sure I have reached the end
Hold on to me when I forget I need you."
I want to be honest with you, not putting a rosy gloss on a difficult experience.
God's presence didn't keep me from feelings of panic. God's presence didn't magically remove the challenges and problems. God's presence didn't make me feel like Superman.
But God's presence let me know that I wasn't alone in that dark place. God's presence was my reason for confidence that day; I would survive the waves of panic and find calm waters once again.
When Jesus walked the earth, He warned us that troubled waters lie ahead. In John 16 He says, "I have told you all this so that you may have peace in me. Here on earth, you will have many trials and sorrows. But take heart, because I have overcome the world."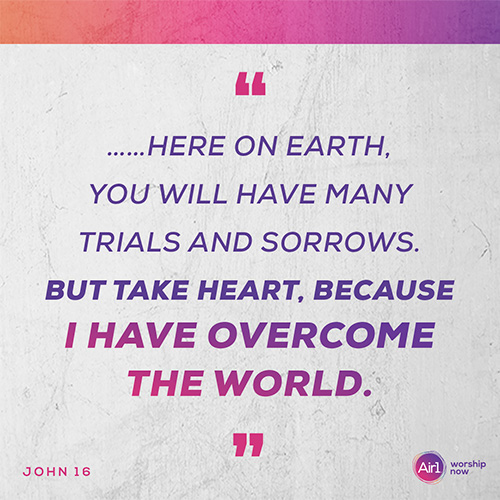 Jesus didn't say we would have peace in the world, but rather trouble. Jesus did say we would have peace in Him - in His presence and through His victory.
It's from that victory that He sent us into the world. We read that commissioning in Matthew 28.
Jesus came and told his disciples, "I have been given all authority in heaven and on earth. Therefore, go and make disciples of all the nations, baptizing them in the name of the Father and the Son and the Holy Spirit. Teach these new disciples to obey all the commands I have given you. And be sure of this: I am with you always, even to the end of the age."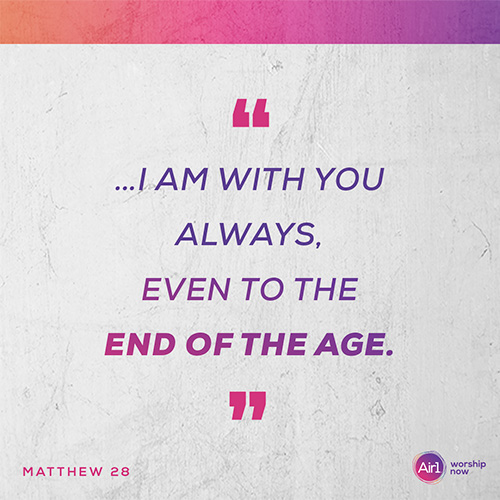 Jesus didn't just give us a calling - He gave us the comfort of knowing we wouldn't be living that calling alone. God is with us ALWAYS!
It's one thing to know God loves us and to hear "I love you" from a distance. It's another thing to experience that reality up close. What we need in those moments of overwhelming anxiety is to feel God's presence. To know that no matter what, He is with us.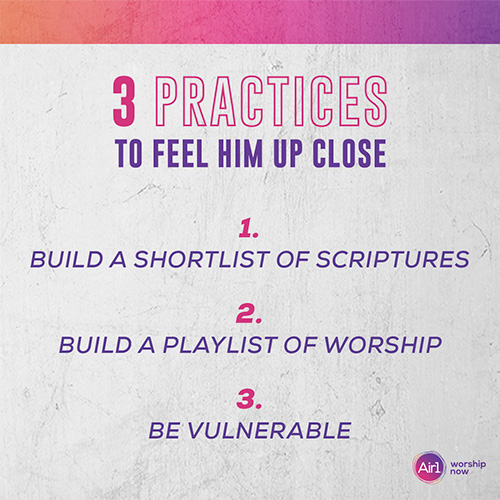 As I've ridden the waves of this crazy year and my intense emotions, these three practices have been helpful for me.
1. Build a shortlist of Scriptures that contain truths I need to be reminded of regularly.
Psalm 23 reminds me that God is a shepherd who guides me through dark valleys. Psalm 46 reminds me to experience God by being still. Joshua 1 reminds me I can be strong and courageous because God is with me wherever I go. Romans 8 reminds me of who I am in Christ - that nothing in all creation can separate me from His love.
2. Build a playlist of worship songs that offer comfort and voice your prayers when you struggle to find the words.
"Hold On to Me" by @Lauren Daigle helps me declare my need for God's presence in this season. "Every Victory" by @Danny Gokey & @The Belonging Co reminds me that I'm not fighting for victory; I'm fighting from the victory Christ won on the cross and in the empty tomb. "God, Turn It Around" by @Church of the City & @Jon Reddick helps me declare my hunger for God to work in my struggle and adversity.
RELATED CONTENT: "Every Victory" by The Belonging Co. (Feat. Danny Gokey)
RELATED CONTENT: "God Turn It Around" by Church of the City (Ft. Jon Reddick)
3. Be vulnerable and share the struggle with someone you trust.
The day after the waves came for me, I saw an opportunity to voice what I'd been thinking and feeling over lunch with a friend who is also a follower of Jesus. It was hard to share about my struggles - vulnerability is always an expression of courage! But when he had listened to me share vulnerably, my friend kindly and gently reminded me of a couple of simple truths that he believed were true in the midst of feeling overwhelmed and anxious.
My friend didn't try to fix me or my situation; he listened well enough to know that wasn't possible and I didn't need his "fixing." I felt God's presence with me through my friend's words and encouragement.
It's hard to trust that God is always present because we cannot see His presence like we can a friend's. But we don't see the wind and we know it's there. Why? Because we see the effects of the wind. Listening to a song, reading a passage, talking with a friend - all of those are like branches swaying and dust moving through the air. Signs of a presence that cannot be denied. A presence we all need!
---
Scott Savage is a pastor and a writer with the coolest last name ever. He leads Cornerstone Church in Prescott, Arizona. Scott is married to Dani and they are the parents of three "little savages." He helps hurting people forgive others through his Free to Forgive course and you can read more of his writing at scottsavagelive.com