Posted on Monday, Nov 29, 2021 by Scott Savage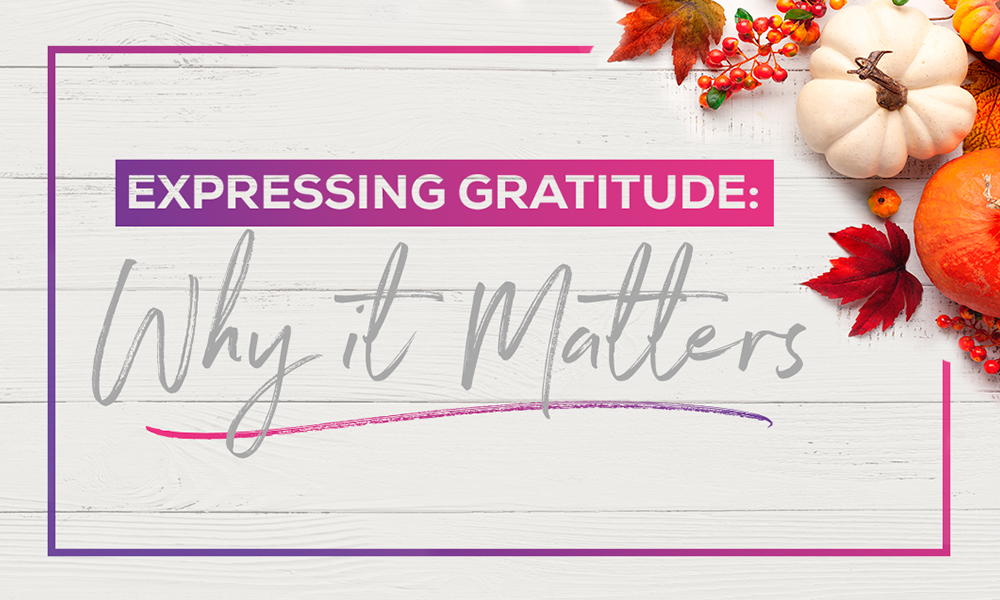 What are the best gifts you've been given?
When I think about the best gifts I've been given, I think about a few super intentional gifts from those closest to me.
One year, when I was a kid, my aunt purchased a baseball (my favorite sport at that age) for me at an auction. The baseball was signed by Neil Armstrong and Buzz Aldrin, the first men to walk on the moon!
As an adult, I remember one Christmas where my then girlfriend (now wife) bought me 12 of my favorite things. Each gift was discoverable after following a clue to a friend or coworker of mine who had the gift, a card, and a clue which led me to the next gift. However, I was not allowed to obtain more than one gift per day. That was an epic adventure of gifts - my own 12 days of Christmas!
When we think of gifts we've received, we often think about what the gift meant to us or how we later used it. When we think of gifts we've given others, we think about their response to the gift. But, the greatest gifts are those which impact both the giver and the recipient.
The gift of gratitude is one of those "greatest gifts." The gift of gratitude is not a spiritual gift. It's not something that some of us have a measure of that others simply do not. The gift of gratitude is something we bestow on others that also has an impact on us.
Let's think about the positive consequences of giving thanks to God.
First, consider what happens with God when we give thanks to Him. Throughout the Bible, we read about the reasons why we would praise and thank God. In Psalm 107, we read, "Give thanks to the Lord, for he is good! His faithful love endures forever. Has the Lord redeemed you? Then speak out!" In 1 Corinthians 1, Paul tells the believers, "I always thank my God for you and for the gracious gifts he has given you, now that you belong to Christ Jesus. Through him, God has enriched your church in every way."
When we give thanks to God, when we praise God for what He's done, our worship and thanksgiving result in God receiving the glory that is due His name. God's character is accurately represented and His work is more widely known. To glorify someone means to raise them up so they are easier to see. When we give thanks to God and worship Him, we're raising God up, so others have an easier time seeing His goodness and faithfulness.
Second, consider what happens to us when we give thanks to God. We often struggle to see clearly, especially in difficult seasons. In 1 Corinthians 13, Paul confessed, "Now we see things imperfectly, like puzzling reflections in a mirror...All that I know now is partial and incomplete." In Lamentations 3, Jeremiah honestly reflects on his difficult circumstances and then he turns to thanksgiving. "The thought of my suffering and homelessness is bitter beyond words. I will never forget this awful time, as I grieve over my loss. Yet I still dare to hope when I remember this: The faithful love of the Lord never ends! His mercies never cease. Great is his faithfulness; his mercies begin afresh each morning."
Responding to imperfect sight and partial knowledge with gratitude is not easy. Praising God during suffering and awful times is not easy. However, the gift of this kind of gratitude is an attitude reset. In the same way that Jeremiah's attitude pivots when he remembers the faithful love of the Lord, our attitudes can reset when we give thanks.
Third, consider what happens in the lives of other people when we give thanks to God for them. In nearly every letter Paul writes, he begins by giving thanks for the people of the church receiving the letter. His introduction to Philippians represents this pattern so well. "Every time I think of you, I give thanks to my God. Whenever I pray, I make my requests for all of you with joy, for you have been my partners in spreading the Good News about Christ from the time you first heard it until now."
When we give thanks to God for other people, the gift of gratitude in their lives looks like affirmation and encouragement. Because we lift gratitude to God for them, they are lifted also. In my preaching as a pastor, I continually remind my people of the impact of lifting up those around them. I've never met someone who is over-encouraged. I've never shared an encouraging thought with someone and heard them reply, "Thanks for sharing that, but I've got all the encouragement I could need. The tank's totally full."
Whether it's to God or another person, it's super easy to think that we don't need to express our gratitude. With God, we tend to think that He already knows all our thoughts, so why go to the effort? With other people, we think it's no big deal. But, consider the words of Andy Stanley in this area. He said, "Unexpressed gratitude communicates ingratitude."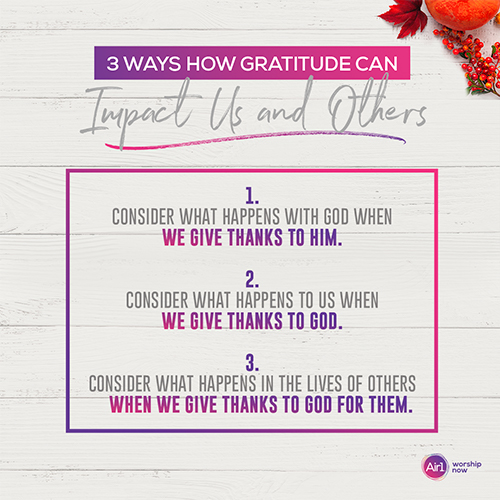 When we fail to express our gratitude to another person, they assume we are not grateful. When we fail to do the same with God, we're communicating to God that we don't comprehend or appreciate His great works on our behalf.
This kind of attitude stands in stark contrast to the mindset within the song, "Might Get Loud" by @Elevation Worship. They wonder aloud,
"Cause when I think of where I could've been,
should've been, would've been,
If He hadn't stepped in."
This reflection produces gratitude and leads to a "loud" response of worship and praise.
RELATED CONTENT: The Overflow Devotional by Elevation Worship
Do not underestimate the impact of the gift of gratitude. Like the greatest gifts, the effect of the expressed gratitude can ripple beyond the person who receives it and beyond the moment it is received. Keep giving the gift of gratitude today!
---
Scott Savage is a pastor and a writer with the coolest last name ever. He leads Cornerstone Church in Prescott, Arizona. Scott is married to Dani and they are the parents of three "little savages." He helps hurting people forgive others through his Free to Forgive course and you can read more of his writing at scottsavagelive.com