Posted on Friday, Feb 19, 2021 by Scott Savage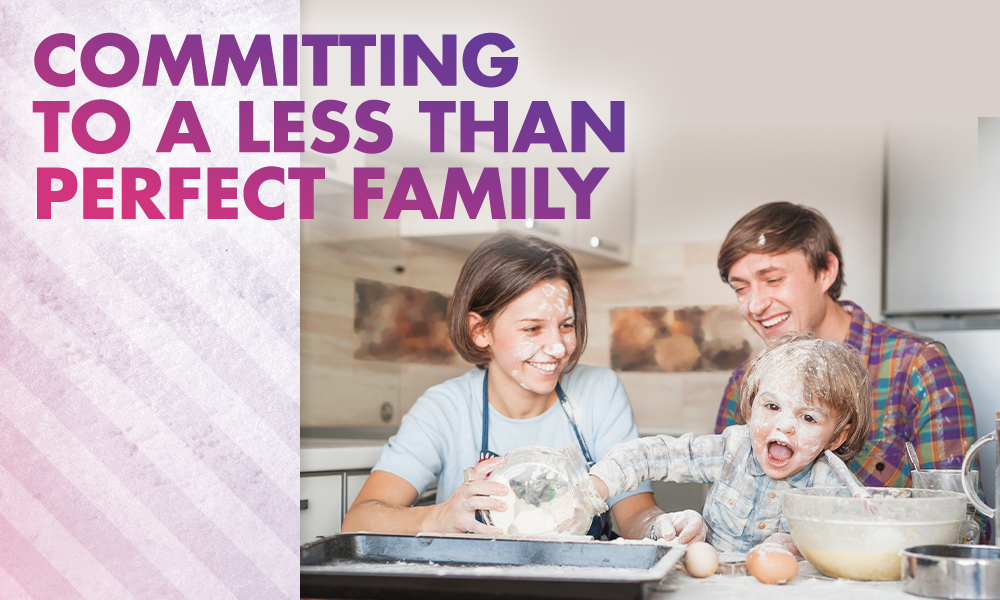 A few days ago, a friend asked me, "Can you believe it's been almost a year since all this crazy stuff happened?"

I replied immediately, "Yeah! I've done online school from home with my elementary age-kids for the majority of the last year while working at home with my wife in our full-time jobs. It feels like way more than a year!"
I don't think she was prepared for that answer.
The past year has been hard. It's strained our relationships with our families, our friends, and even within our churches.
Conflict over politics
Conflict over the pandemic
Conflict over racial issues
Conflict because of being near the same people without any breaks
While these conflicts certainly feel novel and fresh, the reality of conflict for the people of God is far from new.
From the beginning of the Bible, we see tons of family conflict. Have you read the book of Genesis recently? Every family in Genesis is incredibly flawed! There are no "model families" in Genesis. We see a son kill his brother. A drunk, naked father is shamed and mocked by his son. Parents played favorites with their kids and used those kids to manipulate their spouses. Multiple wives competed for their husband's favor. Sons plotted to kill their brother who has their dad's favor, ultimately settling for selling him into slavery instead. That's all contained in just 1 of 66 books in the Bible.
But conflict isn't limited to families. Conflict is pervasive in the early church. In Acts 6, conflicts broke out across racial lines as the Greek widows were being overlooked in food distribution. This problem leads to the development of deacons. In Acts 15, the two most famous missionaries, Paul and Barnabus, disagree on who to take with them and where to go on their next adventure, leading to a permanent rift. In 1 Corinthians 5, a church is doing all it can to avoid conflict by ignoring the fact that a son is in a sexual relationship with his mother-in-law. After reading Paul's chastising words in 1 Corinthians 5, Paul has to get the church to pull back in 2 Corinthians 2 because they've created problems by over-reacting to punishing those involved in this sinful situation.
Living with other people is hard. In some ways, life would be easier in isolation. Yet, on the other side of love and commitment, we find the fruit of community and encouragement. When we continue to walk in love and commitment, we realize that we are better together.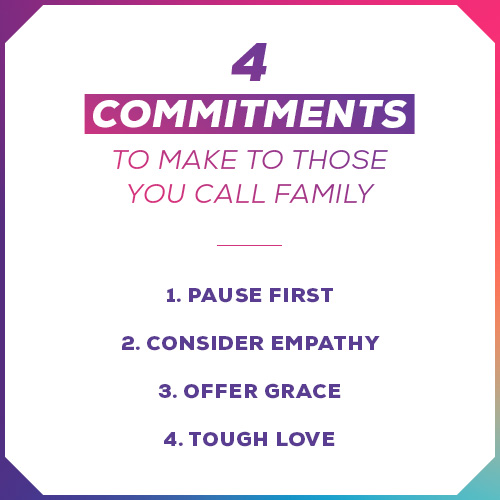 If you're struggling to walk in love and commitment with your family or your church family, here are four ideas to help you keep going.

1. Create a pause between being provoked and responding.
Victor Frankl, a psychiatrist who worked with those living in concentration camps, wrote, "Between stimulus and response there is a space. In that space is our power to choose our response. In our response lies our growth and our freedom." We have the power to choose a response and that starts with that space. Take a pause and count to ten slowly. Breathe and acknowledge the emotions you feel. Wait long enough for the emotional wave to crest and crash within you. Then, instead of reacting emotionally, respond thoughtfully.

2. Consider with empathy the other person's context.
A few months ago, I took my kids to a grocery store. They got donuts and I got coffee. After a frantic rush to the bathroom (if you're a parent, you know what I'm talking about) my daughter would not listen and was acting wild and crazy. I freaked out on her. Before totally losing my temper, a thought hit me. "Dude, when's the last time she's been out of our house? She stares at a computer all day for her classes and she's not seeing any of her friends. Cut her some slack." That 10-second thought gave me tremendous empathy for my little first-grader.
How could considering someone else's current context of life challenges increase your empathy for them? As our empathy for others increases, so will our understanding and willingness to give grace.

3. Offer them the same grace that Jesus showed you.
Have you ever wondered if someone really deserved grace? As a pastor, it might shock you to hear that I certainly have. On multiple occasions, I've gotten frustrated with someone I considered being so undeserving of grace.
When we think someone deserves less grace than Jesus offers, we're in a bad place (including me in those moments). In Matthew 18, we read where Peter asks Jesus how often he should forgive someone. Yet, just a few pages later in Matthew 26, Peter finds himself in need of more forgiveness than he could imagine. Truthfully, we all need more grace than we realize.
Jesus offered us more grace than we deserve. That grace is designed to be shared. Be a conduit, not a cul-de-sac, in the pathway of grace.

4. Remember that love in the context of our biological families, chosen families, and church families does not always mean a license or a free pass.
In 1 Corinthians 5, love meant confronting sin. In Acts 6, love meant committing to care for everyone and have hard conversations. All too often, love is seen as a soft, weak thing. In truth, love is the strongest, most demanding virtue of all. When we struggle with our families, chosen families, and church families, the most loving thing we can do is not run from the struggle, ignore the struggle, or excuse the struggle. Love means leaning into the struggle, committing to the important things, and taking our next step with Jesus.
If we are better together, then we need to love and commit to each other now, like never before.
---
Scott Savage is a pastor and a writer with the coolest last name ever. He leads Cornerstone Church in Prescott, Arizona. Scott is married to Dani and they are the parents of three "little savages." He helps hurting people forgive others through his Free to Forgive course and you can read more of his writing at scottsavagelive.com