Posted on Sunday, Jan 10, 2021 by Scott Savage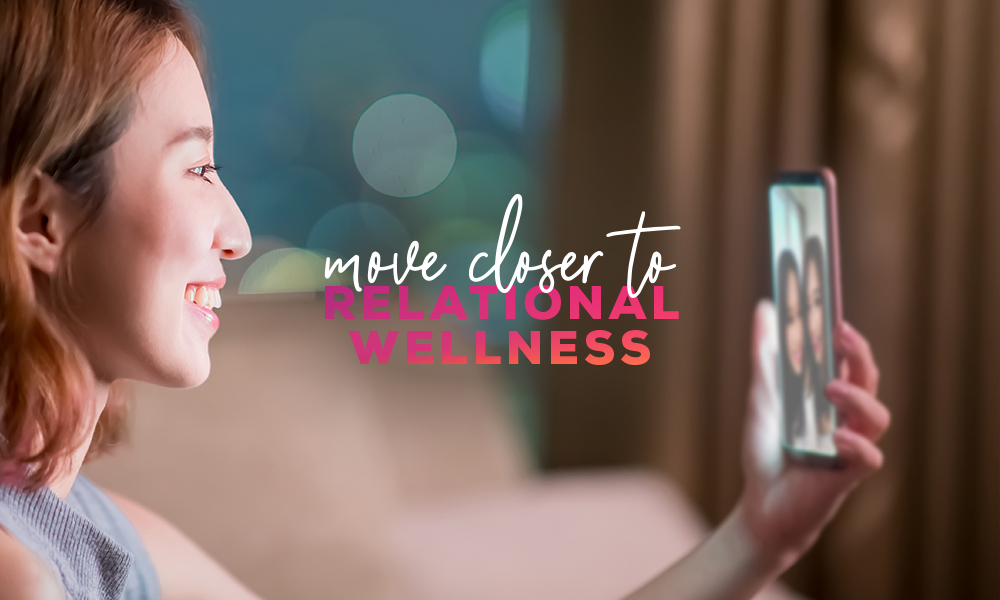 Relational Consequences from Living through 2020
When I was nine years old, our family was in a horrible car accident. My dad fell asleep while driving and we careened off a highway traveling at 70 miles per hour. Our car collided with a highway sign, sending us flipping 20 feet in the air. We landed on our side next to a frontage road.
As the dust settled and we all came to (I had been sleeping when the accident happened), we started checking in with each other. "We all still here? Everyone okay?"
Upon exiting the vehicle, my parents, younger brother, and I discovered that we had only bumps and bruises, along with a few small cuts. Miraculously, we had made it through without any consequences.
I thought about that "are we all still here? Are we okay?" moment recently. It seems like we all might need a checkup like that now. We lived through an incredibly challenging year and many of those challenges have not changed despite the date on the calendar shifting.
One of those areas that's worthy of a check-in is our relationships. This past year was a doozy for those! Is it possible that you're more relationally unhealthy than you realize?
Your Relational Health Review
If you haven't done a review yet, consider these four areas where things may have gotten unhealthy.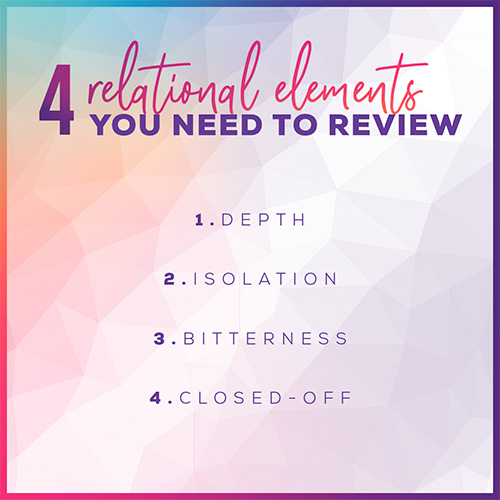 Depth. We shifted much of life online. For some of us, all of our relationships are virtual. Has that shift moved you from real depth and into superficiality? Are you merely tracking other people's activities but not what's going on in each other's hearts?
Isolation. Many of us have not seen faces or felt a touch from others in ways like normal. The holiday season may have made that worse. I read a quote from the surgeon general last year. He said, "isolation is the greatest threat to American's health." By the way, that quote was from the surgeon general in 2012, not 2020! Our level of isolation is much worse today.
Bitterness. Many of us battled unmet expectations in 2020. Unmet expectations often produce intense pain. Did you experience betrayal through gossip and cutting words from those you trusted? There were many polarizing topics we engaged in. Did you see a relationship end or change negatively because of differing opinions?
Closed-Off. Social distance can easily lead to emotional distance. The hurt and pain in our past can easily lead us to close ourselves off, so we don't repeat those negative experiences. While we all know places that closed last year, is there a part of you or your heart that should be on that list?
I became closed-off last year. I had a period of weeks when I carried some really heavy burdens, and I didn't let the friends in my life know. One of them in particular looked at me through my tears when I finally opened up, "Promise me that you will never carry that kind of burden again." I made that promise and I haven't broken it.
It's really easy to justify our responses to adversity and embrace being relationally unhealthy. But that's settling for something below what Jesus called us to as our Lord and Savior. We must remember, however, that Jesus is not just our Lord and Savior; He's also our model for what it means to be truly human.
There are three profound moments in the relationships of Jesus.
First, what does Jesus do at the very beginning of his public ministry, following his temptation in the desert? In Mark 1:16, he starts calling disciples. Jesus wasn't just looking for people to teach; he was choosing people with whom he could share the final 3 years of his life with. Jesus wasn't going to live his purpose alone, and neither should we.
Second, what does Jesus do at the end of his public ministry, as His Father is sending him to the cross? "He took Peter and Zebedee's two sons, James and John, and he became anguished and distressed." He told them, "My soul is crushed with grief to the point of death. Stay here and keep watch with me." When he was hurting in Matthew 26, Jesus invited friends into his pain. We can do the same.
Third, what does Jesus do after one of his closest friends failed him during his darkest night? After all, in Jesus' most dark hour, Peter denied he even knew him - 3 times! In John 21, Jesus gently restores Peter and entrusts him with caring for the rest of the disciples. Imagine your most difficult moment last year, then imagine your best friend goes beyond ghosting you - they try to convince people they never even knew you. Yet, Jesus forgives. He calls us to forgive also.
Now, you might think - "well, that's Jesus. He was relationally healthy, but He was also perfect."
I know that these are wearying times, but we cannot settle for anything less than what Jesus gave his life to purchase for us. He didn't just die so we could be reconciled with Him and live eternally in heaven. In John 10, he spoke of his followers. "The thief's purpose is to steal and kill and destroy. My purpose is to give them a rich and satisfying life." That life begins here and now!
In all honesty, we didn't get relationally unhealthy overnight, and we won't get healthy overnight either. But we can take steps today that move us away from being unhealthy and towards a rich and satisfying life in our relationships. While we continue to navigate serious challenges, we can move closer to relational wellness.
Answering the following three questions could clarify three steps you could take this week to make that kind of move.
1. When it comes to connection, what is one thing you do, to intentionally connect with others this year?
2. When it comes to forgiveness, what is one thing you are holding onto that is holding you back?
3. When it comes to vulnerability, what is one thing you can courageously share with someone you trust?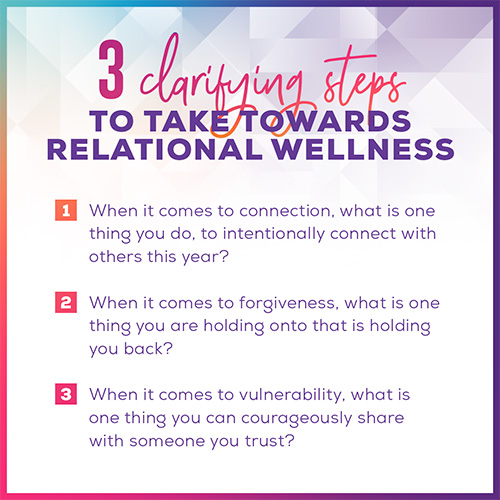 Following Jesus towards relational health, today could mean turning one of those answers into action!
---
Scott Savage is a pastor and a writer with the coolest last name ever. He leads Cornerstone Church in Prescott, Arizona. Scott is married to Dani and they are the parents of three "little savages." He is the creator of the Free to Forgive course and you can read more of his writing at scottsavagelive.com