Posted on Monday, Jun 28, 2021 by Scott Savage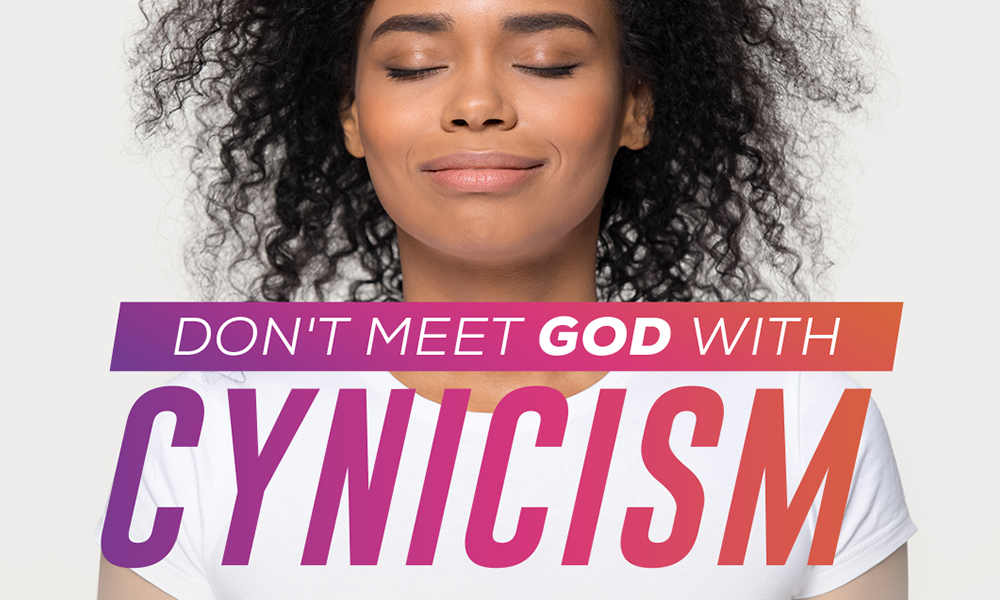 How do you feel about keeping "holiday" items contained to their particular season?
Do you eat pumpkin pie in July?
Do you listen to Christmas music in May?
Do you eat jellybeans in the winter?
Do you watch Elf in August?
While we can respectfully disagree on our answers to these questions, I think we need to agree that the Bible passages we refer to as "The Christmas Story" have relevance for us outside of December. Far too many of us only consider the truths of this section of God's words only when that season rolls around each year.
I've been reflecting today on a passage from the Christmas story. It speaks to a problem we're facing after the difficulties of this past year.
We've allowed the hurts and losses to replace our sense of wonder with cynicism.
If you've ever talked to a cynical friend or battled cynicism, you may have wondered, "Where does that kind of cynicism come from?"
In my experience, cynicism is a form of self-protection. We get hurt, and not wanting more hurt, we drag out our shield of cynicism to prevent anything from wounding in that same place.

Cynicism can cause us to miss God's work.
Zechariah and Mary faced this very battle.
In the Gospels, one responds to God with wonder, the other with cynicism. In Matthew 1, Zechariah encounters an angel who foretells him about the birth of his son, despite his and Elizabeth's old age. This couple has been battling infertility and the resulting communal shame that it produced for decades. There could have been a sense of bitterness and anger in Zechariah's heart by that point.
Zechariah's response to the angel indicates that he doesn't believe God can do this and he spends most of the next year silently meditating on his cynicism and God's power.
Contrast Zechariah's response with Mary's and you discover an alternative path through confusion. In Luke 1, Mary learns she'll be the mother of God through immaculate conception. This message was not the plan Mary envisioned for the upcoming marriage with Joseph and this news must have been shocking. While her journey lacked the sustained pain and discouragement Zechariah knew well, Mary could have been similarly confused.
However, instead of mirroring Zechariah's cynicism, Mary is curious about how God would do this. She asks a genuine question of the angel, reflecting a spirit of curiosity and openness.
I don't envy the challenge faced by either of these soon-to-be parents. I can empathize with Zechariah's cynicism; I've been through seasons in life that left me struggling to hold on to hope and bold faith.
While it's not easy to navigate mystery and wrestle with questions that remain unanswered, it's so important that we fight against cynicism and to cultivate wonder. Cynicism seems like a good option in the short term, but in the long term, we close ourselves off to what we desperately long for and need.
Both of these people turn their moments of faith (during Mary's pregnancy and after Elizabeth's delivery of John) into songs that are recorded in the pages of Scripture. The words this man and woman wrote echo the sentiment of @Brandon Lake's song, "Gratitude."
RELATED CONTENT: "Gratitude" by Brandon Lake
"All my words fall short.
I got nothing new
How could I express all my gratitude?"
It's hard to worship Jesus without wonder.
If you're struggling to reclaim your sense of wonder, here are few actions that could begin to kindle the kind of curiosity and openness that cracks open the cynical heart.
1. Get outside.
Most of our memories of past wonder-filled moments took place in natural spaces, not artificial ones. Reconnecting with God often means re-engaging His creation.
2. Attend a different type of worship experience.
If you attend a more informal evangelical church, consider attending a service at a more liturgical church. If you attend a liturgical church, or a more emotionally restrained church, attend a pentecostal service. While you may not find yourself at home in that new setting, the contrast may awaken a sense of curiosity or new appreciation in your heart.
3. Read a book or watch a documentary on a subject you aren't an expert in.
Adopting a posture of curiosity about one topic often raises our level of curiosity in other areas. We're blessed to live in an age where so much incredible information is just a click away!
4. Start a new hobby.
When was the last time you did something where you weren't excellent? What if you become an amateur again? The discoveries you find through your new hobby can be imported into the primary ways you spend your time.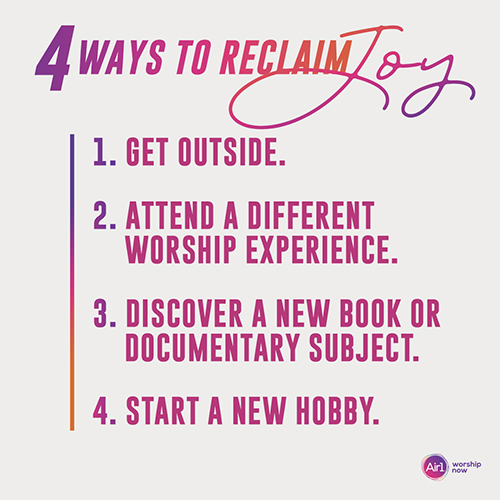 If it's hard to worship Jesus without wonder, then reclaiming our sense of wonder is not an optional, "I'll-get-to-it-when-I-have-time" project. Pursuing Jesus means reclaiming our sense of wonder on the other side of a really hard year!
---
Scott Savage is a pastor and a writer with the coolest last name ever. He leads Cornerstone Church in Prescott, Arizona. Scott is married to Dani and they are the parents of three "little savages." He helps hurting people forgive others through his Free to Forgive course and you can read more of his writing at scottsavagelive.com