Posted on Friday, Feb 19, 2021 by Air1 Staff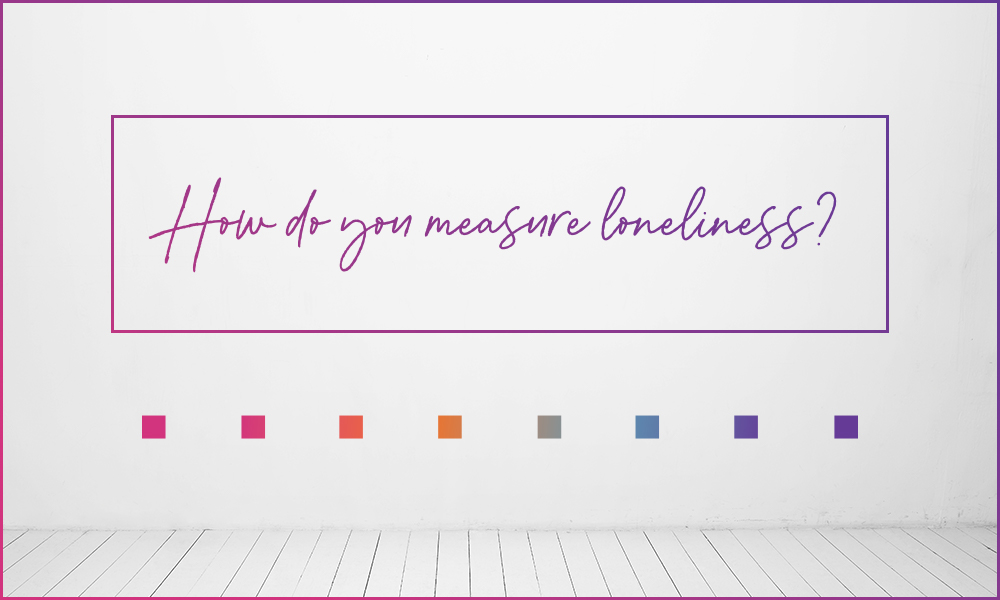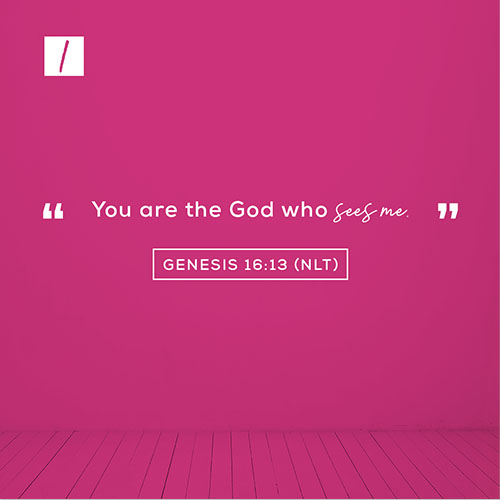 Heavenly Father, I need your comfort as I am feeling lonely. Help me to remember that you see me even when others don't. Be with me through this trial I am going through. Help me understand that I am going through this for a reason and that you will see me through this; That I can conquer this because you are with me. In Jesus' name, Amen.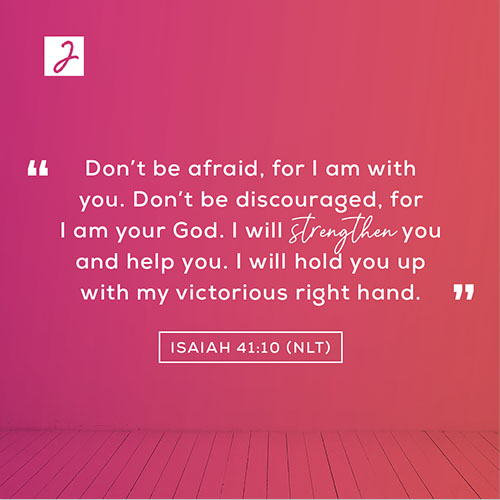 Lord, I thank you for your favor and grace. Thank you for the reminder that I need not fear because you are with me. Help me overcome my negative thoughts and the fear at the thought of being alone. I know that your presence brings peace amid the storm. Thank you for holding me up in this season I am going through. In Jesus' name, Amen.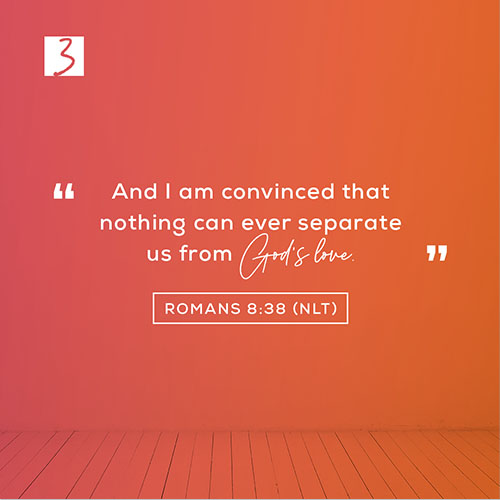 Dear Jesus, I pray that you would search my heart. See if there is any wicked way in me. Bring it to my attention so that I can make it right before you. Thank you for your forgiveness. Even though I feel you are far from me, I choose to stand on your promise that nothing can separate me from your love; That you are for me, not against me. Help me walk in the confidence of that promise today. Amen.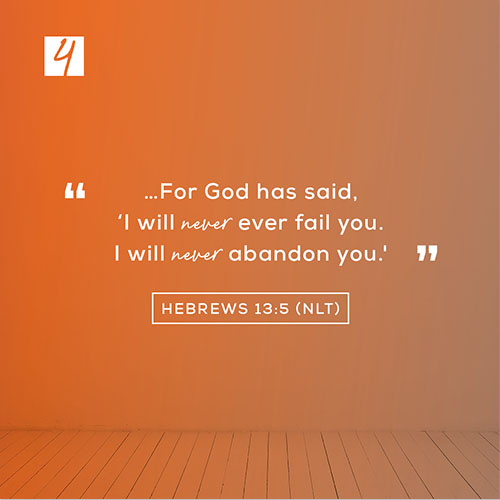 God, thank you that you have not forgotten me and never will. I confess I haven't been trusting you and doubting your goodness. Renew my heart and mind in your truth. I ask for you to continue your healing work in my heart. Mend the brokenness. Give me the courage to face this day and all the challenges, knowing that you will not abandon me. In Jesus' name, amen.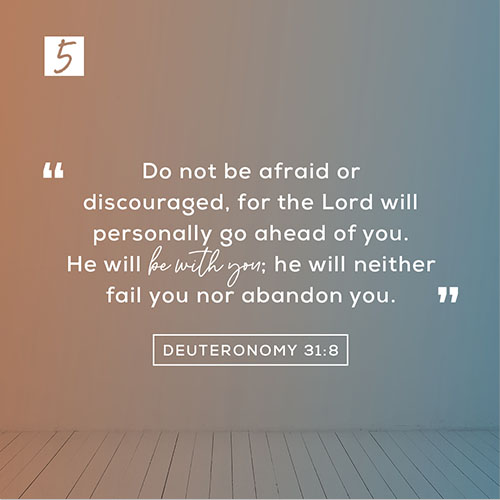 Father, I am lonely right now. You said that you would never fail me or abandon me. Lord, I believe you but help my unbelief. Please, come right now and be near me. Let me sense your presence and peace. I invite you to invade my life and take away my loneliness. I thank you for the promise of your faithfulness. I am so grateful for your love for me. In Christ's name, Amen.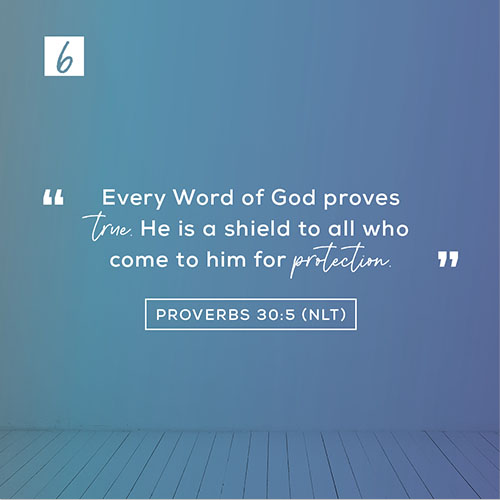 Lord, I feel vulnerable, confused, scared, and alone; That there is not one person I can genuinely trust or rely on. I thank you for the reminder that every word you speak is right. I come to you today humbly asking for your protection from those who desire to cause harm, From my own negative thoughts. Shield me from the enemies' lies. Fill my heart and mind with only what is truth. In Jesus' name, Amen.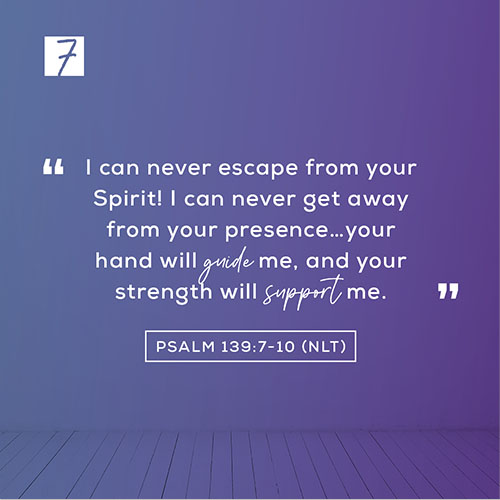 Dear God, I feel alone, but I know you are with me in all I experience. Please fill my thoughts with hope. I thank you for the promise in your word that your hand will guide me. When I am weak, it is Your strength I can lean on. Help me to do that today; To look beyond my circumstances and trust you at your word. In Jesus' name, Amen.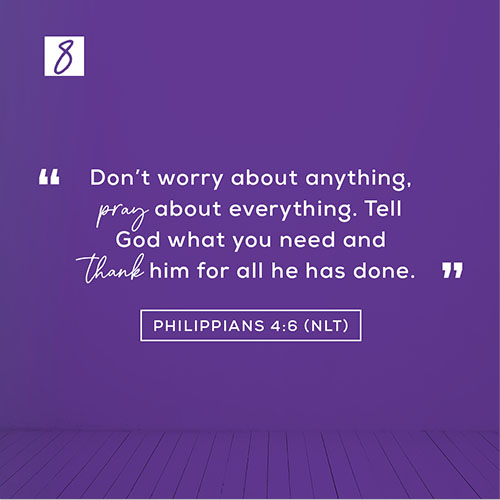 Heavenly Father, I ask you for your help today, at this moment. Teach me not to worry. Remind me not to be anxious. As it says in your word, 'Don't worry about anything, pray about everything. And to tell you what I need'. God, I thank you for your provision. Thank you for the promises of our presence found in your word. Please bring the comfort of your peace and presence in my circumstance. In Jesus' name, I pray, Amen.