Posted on Sunday, May 02, 2021 by Scott Savage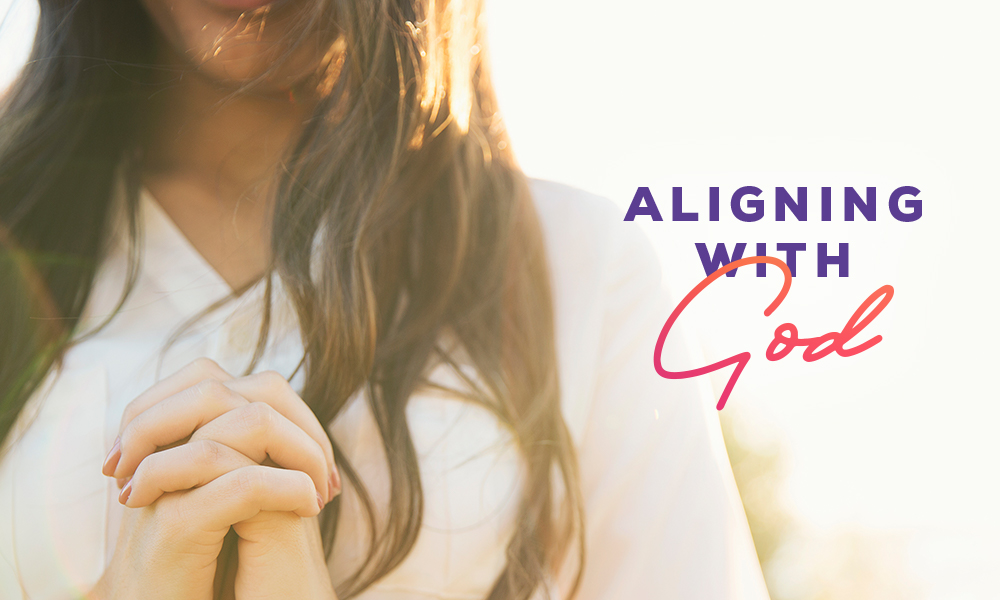 "What has this crisis revealed about your prayer life?"
A friend asked me this question a while back.
In reflecting and preparing to answer, I had to face some brutal truths.
Before March of 2020, I couldn't describe my prayer life as vibrant" nor "flourishing." Some successful seasons and an intense pace of life had distracted my attention from prayer. I told my friend, "Well, this crisis revealed some things about my prayer life that were difficult to accept.
First, the crisis revealed that my prayer life needed attention. When the world shut down and a series of problems overtook my attention, I was driven back to prayer. While that might seem like a positive outcome, the fact that I had to be guided back to worship over a crisis wasn't something to wear as a badge of honor!
Second, the crisis revealed my prayer life has been transactional and not intimate. My prayer life wasn't marked by conversational intimacy with God. I was desperate for His intervention in the train wreck of crises that were backing up in my life, both personally and professionally. While that desperation was good, I was coming to God with a list of things I needed. My prayer was about outcomes, not intimacy.
While getting asked the question led to discomfort, I was so grateful for the awareness and urgency towards change that it also created.
As I was processing this growing awareness that my prayer life needed attention, I heard a sermon that prompted me to read through Nehemiah 1.
In chapter 1, Nehemiah receives a terrible report: "Hanani, one of my brothers, came to visit me with some other men who had just arrived from Judah. I asked them about how things were going in Jerusalem. They said to me, 'Things are not going well for those who returned to the province of Judah. They are in great trouble and disgrace. The wall of Jerusalem has been torn down, and the gates have been destroyed by fire.'"
In the same way we have been surprised by one crisis after another, Nehemiah recognized that his people were in duress. The text records his emotional and intuitive response.
"When I heard this, I sat down and wept. In fact, for days, I mourned, fasted, and prayed to the God of heaven."
Nehemiah reacted in pain, and he processed his pain with God. Weeping, mourning, fasting, and praying - these verbs describe Nehemiah's response to pain.
In verses 5-11, you can read about how Nehemiah processes this terrible news, his intense emotions, and his questions about what path he should choose to be part of the solution to this problem.
The amount of time that passed between Nehemiah hearing the report in chapter 1 and getting to work in chapter 2 was four months. Over these four months, Nehemiah prayed, processed, and planned his response with God.
Many of the crises we've endured over the last year have lasted far longer than four months. Despite my personal challenges lasting longer than four months, I didn't consistently lean into prayer during this time. My prayer life was far more fits and starts than it was an enduring pattern.
So, what's the lasting takeaway from the story of Nehemiah and our experiences over the last year?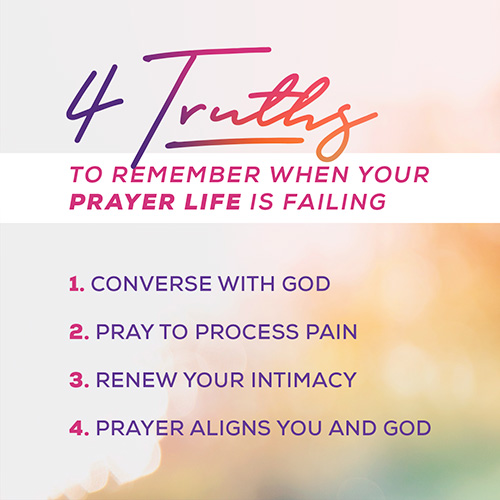 1. God wants conversational intimacy with us.
When reading through the Psalms, I am blown away by the intimacy and honesty of the psalmists. By the inclusion of these in the canon of Scripture, it's evident that God wants a level of honesty and intimacy in our prayers. Although, this might surprise those who've been raised in the church. If David and Job can pour out anger, rage, disappointment, and despair before God about their circumstances, surely we can get honest about our feelings about isolation, discord with family, decisions of our leaders, and the state of our world.
2. Prayer is the healthiest way to process our pain.
In 13 chapters, Nehemiah prays nine separate times. For him, prayer seems to be his first response rather than his last resort. Instead of turning to people or despair, he turned to God to process his pain. He asked questions and confessed his sins. He faced the reasons why the walls were broken - the infidelity of his forefathers - and he humbly sought God's mercy. Prayer transforms pain from a wedge between God and us into an altar before God.
3. Our enemy, the Devil, will use our prayerlessness as a source of shame to keep us from renewing our intimacy with God.
When I realized how prayerless my recent past had been, I felt shame. "I'm a pastor - I should be better at this." I wondered what God would say when I renewed the practice, I had been so unfaithful in previously. Around that time, a friend passed on a Scripture passage that became an anchor in my storm. Hebrews 4:15-16 states, "This High Priest of ours understands our weaknesses, for he faced all of the same testing's we do, yet he did not sin. So let us come boldly to the throne of our gracious God. There we will receive his mercy, and we will find grace to help us when we need it most." Our enemy wants to use our past failures and present shame to keep us from future intimacy with God. Jesus offers us mercy and grace because of His death on the cross, permanently casting our guilt away.
4. Prayer aligns our heart with God's.
In the same way that four months in prayer led Nehemiah to incredible clarity and a plan to rebuild the walls of his hometown, prayer can align our heart with God's. Prayer can reveal how God is at work, where we see nothing but chaos and pain. In prayer, I began hearing God ask me some challenging questions, which ultimately led to some life-changing clarity.
"What if you want to rebuild something I want to be torn down?"
"What if you want to rebuild immediately, and I say the ruins can remain?"
"What if I am tearing down everything that isn't based on or built on Me?"
"What if I am at work in your crisis? What if I am committed to not wasting this pain but leveraging it for something greater?"
Wrestling with these questions and others began to expand my narrow-mindedness, over time allowing my heart to start aligning with God's.
With the National Day of Prayer taking place this week, many followers of Jesus, churches, and leaders call us to prayer. Setting aside this day for worship is a worthy practice. Yet, when this day is over, I hope we'll continue to look to prayer as a practice that can be part of our lives when we exit this crisis and life feels more normal.
God doesn't want to just hear from us in crisis. He doesn't just want to do things for us. He wants us to be with Him in prayer, engaging in a conversation that's not about a transaction but a relationship.
---
Scott Savage is a pastor and a writer with the coolest last name ever. He leads Cornerstone Church in Prescott, Arizona. Scott is married to Dani, and they are the parents of three "little savages." He helps hurting people forgive others through his Free to Forgive course, and you can read more of his writing at scottsavagelive.com