Posted on Sunday, Oct 03, 2021 by Scott Savage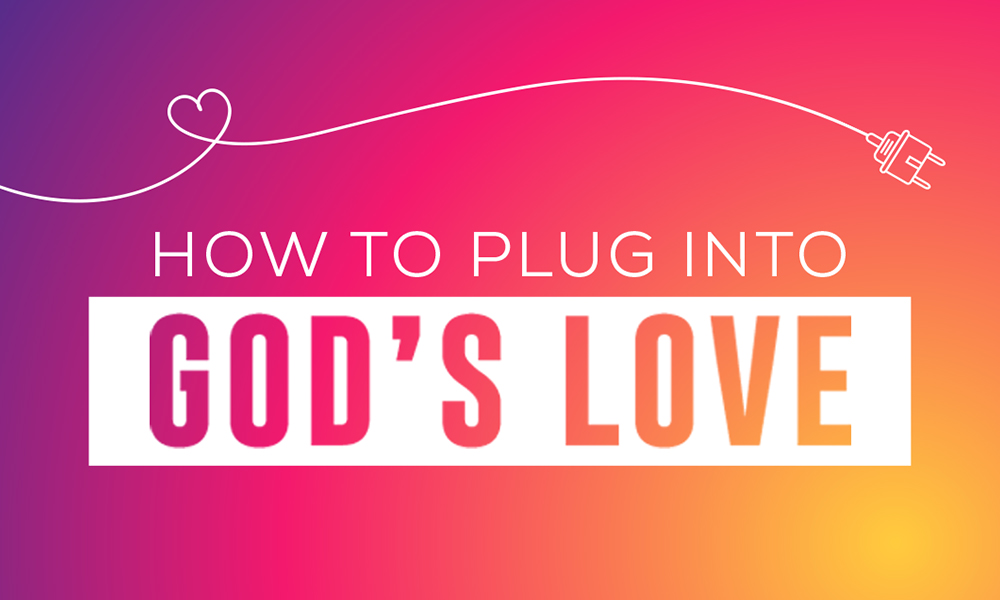 Faith in God's Love
For the past 20 years, The Five Love Languages has dominated the bestsellers list. You may have read the book or taken an online quiz to learn the love language you express as you give and as you receive love.
"I don't feel loved." Have you ever spoken those words or heard someone speak them? Many of us have said to ourselves or a confidant, "This doesn't feel like love to me." That statement is based upon our understanding or definition of love.
You can see how these realities make human relationships hard, but they also make our relationship with God difficult too.
What I'm getting at with all of this is a question - what does it mean to have faith in God's love? Especially when what we're experiencing doesn't feel exceptionally loving according to our perspective or definition.
This question is not a new one. In fact, we see some of Jesus' closest friends wrestling with this very question.
In John 11, Jesus is told that his friend Lazarus is very sick. Instead of dropping everything he was doing and making the journey to Lazarus, Jesus waited two days and continued his ministry. Two days after hearing the bad report about Lazarus, Jesus departed to go visit his friend, along with Lazarus' sisters, Mary and Martha. The journey took Jesus two additional days, and during those four days, Lazarus died. By the time Jesus arrived, everyone was mourning, and Lazarus had been buried.
When Jesus meets his friends, the sisters of Lazarus, both Mary, and Martha, say the exact same words to him. "Lord, if only you had been here, my brother would not have died."
I think you could restate the sentiment of Mary and Martha without losing the meaning. "Jesus, if you really loved us, you would've been here and stopped this."
Both women were grieving over the loss of their brother and the absence of Jesus' healing at a time when it was needed.
Now, many people know the story of Lazarus and the final outcome of the story (Jesus calls Lazarus back from the dead, and he comes out of the grave.)
As I read that story again this week, I wondered about the tension that Mary and Martha represent in that story. What if Jesus loving us looks different than meeting our expectations?
Just a few chapters later in John 14, Jesus talks about His peace. "I am leaving you with a gift—peace of mind and heart. And the peace I give is a gift the world cannot give." The peace Jesus gives is a peace the world does not. Another translation highlights that Jesus doesn't give as the world does. Is it possible the same thing applies to love? Does Jesus give love, does Jesus love, as the world does?
You may be saying in the middle of a struggle today, "Jesus, you're not giving me the love I want." Friend, Jesus doesn't give anything the way the world does.
These questions are really questions of faith. What does it mean to have faith in God - that God truly loves us? Can God be moving towards us with love, even if we don't feel that love or God's understanding of love doesn't match our momentary knowledge or perception of it?
I would say yes. That "yes" is not from a place that is absent of struggle. The greatest battle of my 30 years as a follower of Jesus has been for me to trust and hold on to my faith in the unconditional love of God, not based on my performance but based upon His character and promise.
One of the most well-known chapters of the Bible on the subject of love is 1 John 4. In those verses, we learn that God is the source of love. The cross is the biggest picture of God's love. We discover that our love isn't the high bar for real love; God sending Jesus to the cross for our salvation is the bar, the standard. We read that God's character is love, and we find God's love is absent of fear.
Now, my human assumption is that God's love means more ease and less pain, fewer obstacles, and more opportunities, and ultimately more of what I want and like.
But what if God's love towards me and you in any given moment means pain, obstacles, and us not getting what we want and like?
In a moment like that, we face a choice.
We can either lower our definition of God to the level of our own understanding and perception of our current experience. Or we can hold tight to the promise of God to love us and to the picture we have of God's love for us expressed in God sending His son to die on the cross for the forgiveness of our sins.
As I write these words, I realize how tough these words are to read, much less embrace. It is not easy to hold onto faith in God's love when you aren't feeling loved and what you are feeling and experiencing feels like the furthest thing from love.
This is why it's so important to know and retell our own stories and to listen to the stories of others. While we might not feel that love in this moment, and while God might seem to be acting loving towards us, many of us have strong and indelible memories of God's love towards us in the past. We may even recall the testimony of others about God's love towards them, too.
I think it's from this kind of perspective that @Ryan Ellis sings "The Heart of the Father." In that song, Ryan sings, "I've never known a love like Yours. So intimate, so powerful.
RELATED CONTENT: Ryan Ellis "Heart of the Father"
And I've tasted, I've seen, and nothing comes close."
Can I share what I've realized in writing this devotional?
My awareness of God's love is going to go up and down, sometimes as often as the ocean tide comes in and goes out. But, my faith in God's love can hold strong because God does not shift like the sand.
The next time you feel unloved by God, embrace the opportunity to live by faith instead.
---
Scott Savage is a pastor and a writer with the coolest last name ever. He leads Cornerstone Church in Prescott, Arizona. Scott is married to Dani and they are the parents of three "little savages." He helps hurting people forgive others through his Free to Forgive course and you can read more of his writing at scottsavagelive.com