Posted on Sunday, Oct 17, 2021 by Scott Savage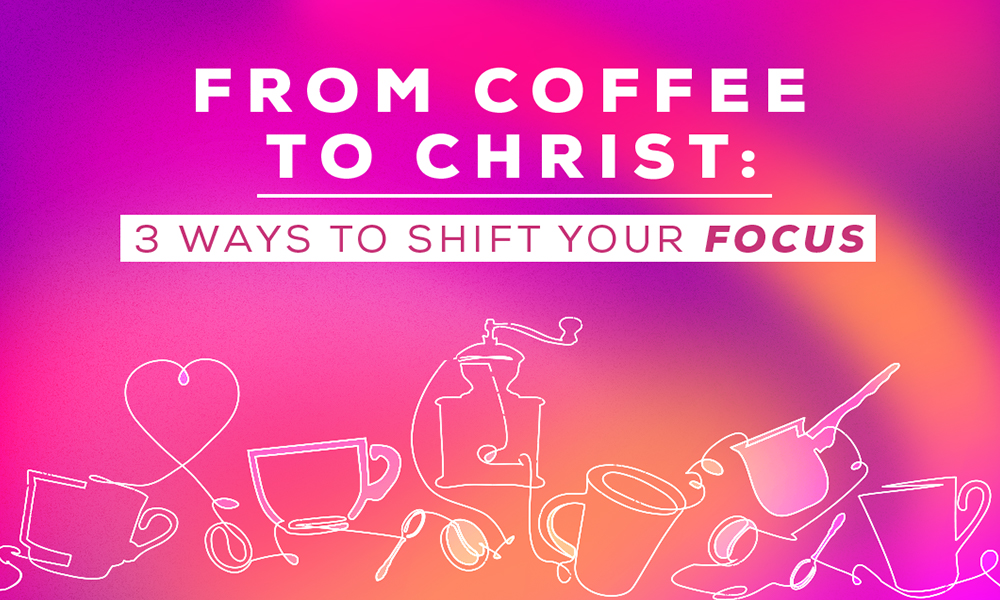 I love coffee.
As a kid, I can remember my dad getting out his giant can of Folgers from the pantry in order to brew his pot of coffee each morning. The aroma filled the house and the smell of coffee grounds became something I associated with life's daily routines. When I moved to college, I began making my own coffee and over time, my love shifted from hot coffee to iced coffee to cold brew coffee.
I worked in two different coffee shops in my twenties, and I spent a lot of time learning and studying different methods of brewing and details of roasting. Over time, what I found was that the time I gave my mind to focusing on coffee led to my heart being involved in coffee too. That's why I don't say I enjoy the taste of coffee - I say, "I love coffee."
The subject of our focus has the power to shape our thoughts and heart. Coffee seems like a positive place to focus, but there are other places far less positive.
It's very easy to rest our focus on an area where we're frustrated or dissatisfied - an area where we aren't getting what we want from life or even God. We can become fixated on what we lack or what has not happened to us or for us. When we begin to focus on areas where God isn't providing or doing what we want or pray that He would, it's easy to begin to question His love and concern for us. We may also begin to question God's ability to provide for us too.
When those questions are raised, we can take them to God and begin wrestling with Him through our doubts, concerns, and uneasiness. Fixating on what's lacking won't change our future. But being honest with God and fixing our eyes on Him can change how we walk through a difficult and challenging season in life.
The Scriptures speak to God's ability and commitment to provide for His people, across the centuries and cultures.
In 2 Corinthians 9:8, the Apostle Paul declares, "And God will generously provide all you need. Then you will always have everything you need, and plenty left over to share with others."
In Luke 12:24, Jesus is speaking about the provision His Father makes for His children. "​​Look at the ravens. They don't plant or harvest or store food in barns, for God feeds them. And you are far more valuable to him than any birds!"
In Psalm 23:1, David spoke of God's provision in His life. "The Lord is my shepherd; I have all that I need."
In Psalm 34:10, David spoke about how God provided for him during a season of adversity. "Even strong young lions sometimes go hungry, but those who trust in the Lord will lack no good thing."
I can read those Scriptures today and nod my head in agreement. But there have been some periods in my life (heck one of them was last month!) when I would've not nodded but grumbled instead.
Honest question - what do you do when in one hand, you're holding your very real experience of what is, or at least seems to be, lacking and not provided, and in the other hand you're holding the Scripture and these threads of God's provision and ability to meet your needs? How do you hold on to both without ignoring your experience or abandoning your faith?
1. Change your focus.
If you focus on what you lack, you will struggle to hold on to faith in God's provision. Author Carlos Whittaker talks about our tendency to "gaze at the world and glance at God." No wonder we struggle to be full of faith! Instead, Carlos challenges his readers to "gaze at God and glance at the world." Don't ignore the reality of what's seemingly not happening the way you want or need, but focus on God's faithfulness and goodness in your past and His character in your present storm.
2. Choose to run to God and not away from God while you wait.
Adversity tends to move us in a direction; it rarely leaves us static. When we're struggling with the seeming gap between God's promises in Scripture and His provision in our lives, we can either run to God or we can run from God in that moment. We can lean in and struggle with God, or we can turn and move away from Him. Will this crisis of faith build your intimacy with God, or will it build your animosity towards God?
3. Adjust your expectations.
There's an interesting line in the song, "Wait on You: by @Maverick City Music - "In the middle of the struggle. God if You said it, you'll perform it. May not be how I want to." There are instances where God's provision doesn't arrive in the "packaging" we expect or in the timing we anticipate. We may find ourselves having to take action that we never imagined. In those instances, our own expectations can keep us from seeing how God is at work providing for our needs.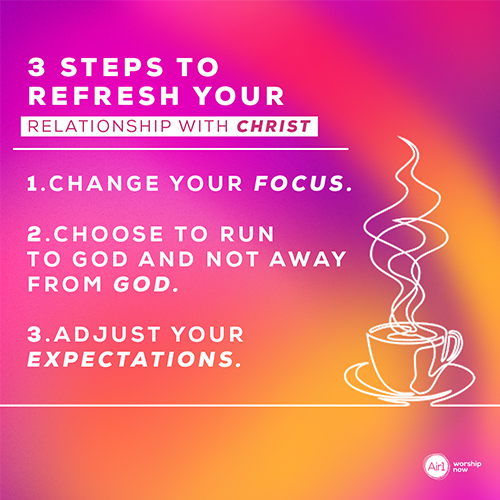 RELATED CONTENT: Elevation Worship and Maverick City Music Showcase the Power of Waiting in "Wait On You"
Anne Lammott famously said, "Expectations are resentments under construction." We can either build resentments that hurt our future relationships, or we can adjust our expectations and help our current challenges.
Today, if you're struggling to have faith in God's provision, even and especially if you can't see it, then I pray that your questions, doubts, and intense emotions will be the pathway to the intimacy with God your soul deeply craves.
---
Scott Savage is a pastor and a writer with the coolest last name ever. He leads Cornerstone Church in Prescott, Arizona. Scott is married to Dani and they are the parents of three "little savages." He helps hurting people forgive others through his Free to Forgive course and you can read more of his writing at scottsavagelive.com