Posted on Sunday, Sep 12, 2021 by Scott Savage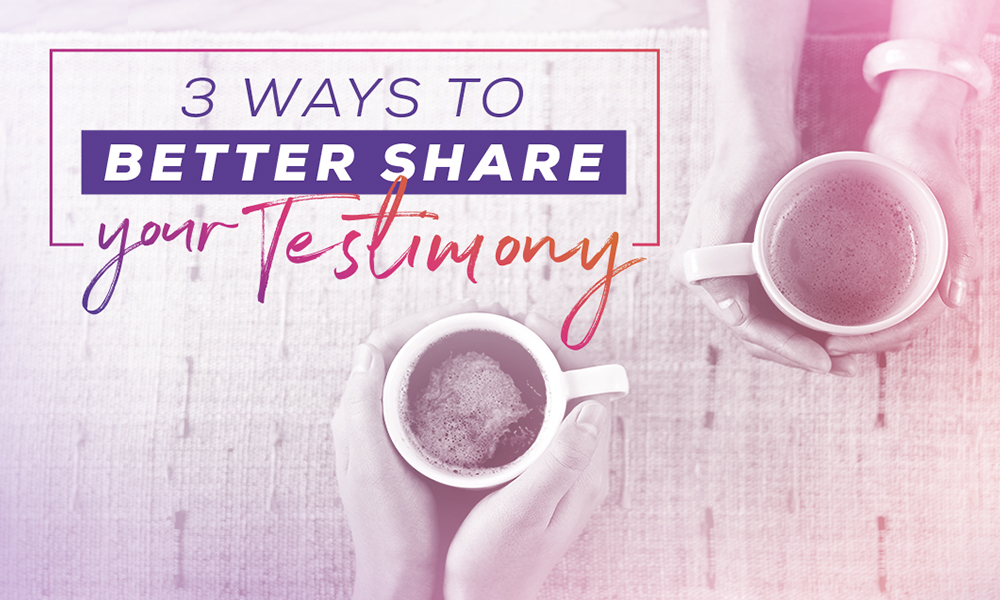 I'm a twin dad. But I almost wasn't.
In the spring of 2014, my wife's pregnancy with twins was in a very tenuous place. There was a significant chance that a miscarriage was going to happen.
While our church sang worship songs about the death of Jesus on Good Friday, she had surgery to save the pregnancy. For the next 48 hours, we waited with bated breath for God to resurrect our hopes for our babies. On Easter Sunday evening, we went home from the hospital with a whole new appreciation for Holy Week and what it was like for the disciples to experience the darkness of Saturday when Jesus was in the grave.
The rest of the pregnancy wasn't easy, and there were challenges for weeks after their birth. But those twins just turned seven, and they're perfectly healthy.
I've told and retold their story many times because it's my way of remembering my encounters with God during that year and what I learned about Him in that process.
Throughout the Scriptures, God calls His people to remember what He has done, retelling the stories of God's movement in their midst. As a spiritual practice, remembering can build our faith. (LINK TO THE FIRST ARTICLE IN THIS SERIES)
In the New Testament, we see the Apostle Paul tell and retell his story constantly. Paul points back to his own story as source material for his words of encouragement and instructions for followers of Jesus.
In 2 Corinthians 11, he recounts the adversity he's endured following Jesus. "I have worked harder, been put in prison more often, been whipped times without number, and faced death again and again. Five different times the Jewish leaders gave me thirty-nine lashes. Three times I was beaten with rods. Once I was stoned. Three times I was shipwrecked. Once I spent a whole night and a day adrift at sea."
In 1 Timothy 1, Paul revisits his sinfulness before he encountered Jesus. "This is a trustworthy saying, and everyone should accept it: "Christ Jesus came into the world to save sinners"—and I am the worst of them all. But God had mercy on me so that Christ Jesus could use me as a prime example of his great patience with even the worst sinners.
In 2 Corinthians 12, Paul reviews how God's grace was enough within his weakness. "So to keep me from becoming proud, I was given a thorn in my flesh, a messenger from Satan to torment me and keep me from becoming proud. Three different times I begged the Lord to take it away. Each time he said, "My grace is all you need. My power works best in weakness."
These habits we see in Paul's letters fueled his ongoing spiritual growth. If we're going to remember who God is and what God has done so we can sustain our growth, we have to become storytellers. We need to get better at retelling the stories of the moments when God's character was clearly visible, and God's work provoked us to profound worship.
To do this kind of retelling, we're going to need to practice a few things first.
1. Get to know our own story.
While we are the only person who lived our lives, we are not always experts at understanding and making sense of it. Sure, all those things in our past happened to us. But have we figured out how to connect the dots, make sense of what happened, and understand how what happened back then is connected to what's going on now? Whether through writing, therapy or with dear friends, we need to get to know our own story to be able to retell it well.
2. Practice telling our story.
Like many things in life, telling a story is a skill that is honed over time. The first time we tell a story is not always the smoothest experience - for us or the listener(s). As we make sense of our story and share it, we become more skilled at recounting and reviewing the ways God has been at work. Sometimes, it's in telling and discussing our story that we gain wisdom and insight from others, leading to our own greater understanding and insight.
3. Choose to tell our story no matter what others think.
Our stories are often the place where our insecurities become unavoidable. "Is this story worth listening to? Do I tell this well? Is everyone sick of me telling the story? What are they thinking about me as they learn all of this history?"
The opinions of others are real, and they can be powerful influences in our lives. However, the validity of our experiences and the right to tell them is not within the power of others to invalidate. Even if others don't want to hear about how your past is still affecting your present, and even if they've gotten over the awe you still have about how you experienced God, keep telling your story. Not for what it's doing for them; you need to keep telling it because of what remembering will do for your deep sense of God's abiding presence with you today.
@Chris Tomlin and @Brandon Lake have a new song that the Air1 audience is loving, entitled "I See You." One of the lyrics which moves me is "I see You in the tears that run. I feel You when the healing comes. I hear You say, 'Beloved one, I am with you.'"
LISTEN NOW: Chris Tomlin and Brandon Lake - I See You (Lyric Video)
This is what happens when we remember God and retell our stories. We experience God's presence in our past and our present. We hear Him point us to our unshakable identity as Beloved. Retelling our stories helps us remember what we must not forget and recount those moments that lead us to worship Him even more deeply.
---
Scott Savage is a pastor and a writer with the coolest last name ever. He leads Cornerstone Church in Prescott, Arizona. Scott is married to Dani and they are the parents of three "little savages." He helps hurting people forgive others through his Free to Forgive course and you can read more of his writing at scottsavagelive.com